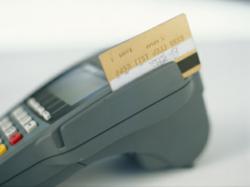 Philadelphia, Pennsylvania (PRWEB) August 16, 2012
Merchant Data System has always aimed to service small and medium size businesses with a slew of merchant processing services. The goal of MDS has always been to become a one-stop shop for business services in an attempt to help businesses around the country prosper even in difficult economic time. After all, this nation was built by businesses and the dedication of the owners and executives of those businesses. Today, as we walk through malls or down Middle America roadways we see hundreds of businesses. They are the businesses that sell us food, cut our hair, or provide us with life-saving prescriptions. MDS knows the importance of these companies in the grand scheme of the American landscape, and today they are looking forward to continue to help those businesses survive and prosper. MDS is happy to announce a team up with Karma Snack that will expand its service packages for Druggist Sundries and Drug Proprietors.
The team up between Merchant Data Systems and Karma Snack aims to bring together the best of what each company has to offer. Merchant Data Systems has long been an industry leader in merchant services including: credit card processing, payroll solutions, invoicing solutions, POS integration, and merchant cash advances. Karma Snack has made a significant name for itself in the industry of eCommerce and online marketing. Together, the team will provide a comprehensive list of services that will meet the needs of drug proprietaries on every level of business.
Druggist sundries and drug proprietors can greatly benefit from the use of eCommerce capabilities as well as the ability to accept credit cards. Today's economy and consumer behaviors show that most consumers prefer to pay with the use of credit cards. They use credit cards for their daily needs and thus it has become imperative for these outfitters to have credit card machines and credit card terminals. The ability to accept credit cards also opens drug sundries and the prescription drugs industry, as a whole, the ability to accept mobile payments and to provide customers with online shopping carts which are becoming more and more mainstream as time progresses.
Merchant Data Systems has long provided drugs outfitters with different merchant services, but has recently seen a further need within this industry. As our lives and the lives of our customers change and progress, it is necessary to offer them a slew of new options for their convenience and continued loyalty. Karma Snack understands this need as well and has worked hand-in-hand with many businesses to create an online presence and footprint that has led to greater customer satisfaction and retention as well as an upswing in new customers.
Ecommerce is an industry that is growing faster than any other. Sales in the online sector have grown 14% between 2010 and 2011 and many industry insiders are predicting similar gains over the next decade. If this information proves to be true, the online sales sector will overtake some brick and mortar industries in the next decade; meaning more people will be purchasing their items and paying for items online or through mobile payment options. Businesses are in a position to greatly benefit from offering consumers different payment options.
Creating an online footprint is Karma Snack's specialty. Merchant Data Systems is well versed in dealing with all levels of back-end support that helps a small business deal with the day-to-day needs of their business. By allowing MDS to handle the back-end, businesses are in a far better position to meet the needs of their consumers and their employees alike. Together, the two teams can create a comprehensive package that meets every need that a small business may have.
Merchant Data Systems is happy to assist any and all customers regarding these new merchant services. Customer services are available 24 hours a day to answer any questions and concerns as well as inquiries form merchants who are interested in becoming part of the Merchant Data Systems family. Together with Karma Snack, Merchant Data Systems is looking to the future and continuously brainstorming on how to provide businesses with the latest and greatest in merchant processing options. This team up is only the first of many expansions that MDS sees in its future because the mission is and will always be to best serve the people who have put their hard work and passion into providing services for consumers.