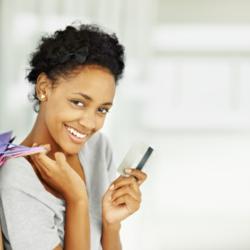 Merchant Data Systems has expanded recently and is currently working with other leaders in the industry to ensure they are offering their clients the most expansive services available today.
New York City, NY (PRWEB) April 18, 2013
Dry cleaners take on heaps of dirty clothes and stained underwear on a regular basis. As with any business, they are prepared to provide their services to whomever might need it. But what they may be unprepared for is a customer with a credit card or electronic check instead of cash in hand. The lack of credit card terminals may result in the loss of customers, which ultimately entail loss of sales and profit. This issue can be prevented from ever occurring when dry cleaners work with Merchant Data Systems and their new services.
Merchant Data Systems is a full service firm established in 1997. They operate with the principles of imparting exceptional merchant services as well as focus towards ubiquitous innovation and excellence for both clients and associates. The company services businesses of all sorts and sizes including retailers, restaurants, e-commerce, and, of course, dry cleaners. Services include debit and credit card processing, automated account management, web-based check claiming, merchant cash advances, POS integration, and equipment leasing. Drew Freeman, President at Merchant Data Systems, mentions, "Merchant Data Systems has expanded recently and is currently working with other leaders in the industry to ensure they are offering their clients the most expansive services available today."
MDS delivers these solutions across the US. They've built a strong relationship with some of the most recognized FDIC insured banks in the country. They are also backed up by software integrators, alternative payment providers, and all kinds of merchants. MDS can link clients to virtually any business anywhere anytime. Joining MDS, merchants can gain the benefit of accepting any method of payment thus guaranteeing they make the sale regardless how their clients want to pay.
Somehow though, many dry cleaner owners are not realizing the benefits of working with MDS. Below are the advantages of signing up for the new merchant processing services from MDS.
For starters, the ability to accept credit cards through MDS' state-of-the-art credit card machines enables dry cleaners to maximize profit and minimize loss of customers. In the U.S. alone, roughly 1.5 billion credit cards are in active use. If a merchant is unable to cater to other payment methods aside from cash, they may lose a significant volume of potential sales over time. MDS is able to program any system for credit card acceptance. Through front-end transaction processing systems, MDS can interact with any hardware or software or elaborate POS system.
Another advantage is that merchants can accept mobile payments. Mobile phones are also used to make purchases. Electronic checks are processed in thousands everyday. Given the popularity of mobile credit card processing in today's fast-paced environment, merchants should be equipped with the proper software to transact through mobile phones if needed. MDS works with ROAMpay to provide a virtual terminal for cellphones. The software is compatible on hundreds of mobile phones and through all major phone carriers. Merchants do not need to change their mobile phone or calling plan as the software works just as fine.
Security is another touchy subject when it comes to merchant services. Clients and associates will understandably want to make sure their transactions are completed in a secure manner. MDS' services are certified to be PCI-compliant and have military-grade servers.
MDS also supports an extensive majority of third party software programs currently available to merchants. The versatility of having various software options can be seamlessly supported within the company's network.
Online merchants who plan on building a virtual store can seek help from MDS. The company can set the merchant's website with a shopping cart software for a more professional feel. Clients will love the shopping cart feature as it simplifies the process of shopping online by automatically adding up their purchases and saving items in their account.
Merchant Data Systems also wants to help dry cleaning companies in anyway they can. For this very reason, they also offer accurate payroll solutions and invoicing solutions. This service can be invaluable to businesses that have a huge number of employees in which invoicing and payroll management can be a time-consuming process. By working with MDS, merchants can enhance workplace productivity and efficiency since they no longer have to deal with loads of paperwork atop their desks every after closing time.
MDS also offers round the clock technical service. Merchants can reach a qualified and trained technical expert 7 days a week, 365 days a year. The company prides itself in offering their business with the highest quality of customer service possible, allowing their clients to streamline on what is really important - customers.