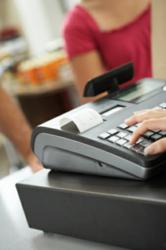 Helena, MT (PRWEB) September 18, 2012
Merchant Data Systems (MDS) knows that dry cleaners have a hard job to do and their goal is to make their job easier. Today, electronic payments are a majority of the way customers pay. In an attempt to give specific target industries the tools they need to accept credit cards and to allow customer payment options, MDS has teamed up with Karma Snack. MDS specializes in credit card processing and credit card terminals, but they are much more than just an electronic payment authority. MDS offers services to help merchants be successful and to make a good business even better.
Mobile credit card processing is the wave of the future. Walking through a mall or any store, it is easy to see that everyone is carrying their cellular phone. The cell phones these days are unlike the phones of five years ago, they are smartphones. Technology is constantly changing and it is important for a merchant to keep up with the demand. Mobile payments can be accepted via the cellular phone.
FAST CASH is a program that will enable the merchant to make it through the tough times. In the dry cleaning business, it can be feast or famine. When orders are not coming in like they should, the bills will wait for no one. A merchant cash advance will help the business owner to get the cash they need quickly.The loan is based off of future credit card receivables. Based on prior credit card transaction statements, MDS can help a business when things are slow.
Having an online merchant account setup is important, even for the dry cleaner. When customers want to check the status of an order, or even pay for an order, it can all be done through e-commerce. All good websites will have a shopping cart feature that allows customers to place orders. Whether it is marketing products that are sold at the dry cleaners or a special cleaning agent, it can be sold online and the profits will speak for themselves. Using POS integration, a merchant can set up all computers and accounts to link together. Merchants can pull a report that compares the online sales verses in store sales. Any report can easily be done with the touch of a button.
While credit card machines are nice, new equipment can come with credit card readers in the side of their registers. Many merchants like the extra space and the freedom from having the reader conveniently located on the register. Money can be tight and financing is tough to get at times. MDS has a way for a dry cleaning business to get the computer equipment and pay a convenient lease payment. With software that is designed for a specific industry, MDS is ready to help the cleaners leap into the 21st century with technological tools. If a company would rather finance the equipment, that can be done too. It is just one more way that MDS proves why they are a leader in their industry.
Merchant Data Systems includes many things that most companies would never dream a processing giant could handle. MDS offers payroll solutions. Everyone hates going to the accountant or trying to figure out the payroll cards. Quarterly taxes and W2's are more than a hassle. One little mistake can land a company in hot water and with a large bill to Uncle Sam. MDS has teamed up with payroll giants in the US to offer complete payroll services. Dry cleaners can someone else have the headache of worrying about payroll. All the merchant needs to do is call in the hours and MDS will take care of the rest.
Running a business today is not an easy task by any means. There are so many things that a business must do to stay afloat. Rather than limit a company to just old fashioned credit card terminals with less than desirable processing rates, merchants can turn to MDS. Merchant Data Systems is a leader in electronic payment processing and invoicing solutions for good reason, they excel. It's not just the ability to accept credit cards that makes them so popular, it is the fact that they care about their merchants and making businesses successful.