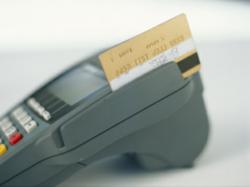 Miami Beach, FL (PRWEB) August 08, 2012
Flowers are among the most beautiful objects known in existence. They are widely used for decoration, and many people also love to grow flower gardens in their own backyards. All this makes the flower business one of the most profitable there are, wherever one lives. Many other economic entities are in the business of providing shops with florists' supplies of various kinds. There are now new merchant services available to flower shops around the nation.
As with most businesses, with the exceptions of a few that allow their customers to make their purchases in cash only, flower stores accept credit cards (and debit card, too; the credit card machines described later in this article accept both kinds. Debit cards have both advantages and disadvantages over credit cards). They thus benefit greatly from the services of companies whose livelihood involves helping others with credit card processing. Such is the goal of Merchant Data Systems (MDS), in business since 1997 and with headquarters in Miami Beach, Florida.
For fifteen years—about as long, in fact, as the Web as we know it has been in existence—MDS has been selling various types of credit card terminals to those who have accounts with them (only such people may buy these products). They also provide merchant services and solutions of various sorts (payroll solutions, invoicing solutions), which they tailor to each client according to its type and particular needs. Those that do all or most of their business online, for instance, get eCommerce solutions and web design, while for mail and telephone order businesses they have fraud protection features, address verification systems, and a range of software and hardware options. So they will surely have something to help flower shops, too. MDS also offers merchant cash advances, whereby they provide the client with a lump sump payment in exchange for receiving an agreed- upon portion of their credit or debit card sales. MDS can help start up companies with capital that have been in business in as little as thirty days. They do equipment, business, and franchise financing; the latter involves several business options. One of their specialities, indeed, is identifying and filling a company's short-term needs involving "working capital," and making loans that they base on what the client expects the value of his credit card sales to be.
Among MDS' products are five lines of credit card terminals. Of these, the Hypercom is a very sophisticated machine with a wide array of buttons for various functions, while the Verifone is much simpler, having a much more limited choice of functions available on it.
Mobile payment, too, is fast becoming one of the most popular forms of merchant processing; and for that MDS has created ROAMpay. This half-moon shaped device with a slit in the middle for sliding cards through is designed to be fitted into the user's iPhone, Bluetooth, or Blackberry, all of which it is compatible with. An app, which can be downloaded from the ROAMdata website, is required before the ROAMpay can be used, but no additional software is needed. The following paragraph illustrates its usage.
Thomas Melvinson is the sole proprietor of a flower shop in a small town in eastern Washington. While he is having lunch, a customer comes up to him wishing to buy five azaleas for her garden. So the store owner takes out his iPhone 4, locks the ROAMpay card reader into it, and logs onto the app with his secure credentials. A seven-item menu appears on the screen, from which he chooses "credit card sale." He enters the total amount in the buyer's shopping cart, hits "Next" and "Swipe" successively, and slides the card through the reader, with the stripe facing the front; whereupon all the cardholders information, in truncated form, is visible on the screen. after hitting next, Mr. Melvinson can type in some personal notes that are meaningful to, and accessible by, him alone. As is his custom, he then asks his buyer if he would like a receipt emailed to him; receiving a reply in the affirmative, he checks that box, types in the correct email address, and hits "Next." The transaction is authorized within seconds, and the cardholder information that appeared earlier is subsequently erased for security reasons.
POS integration and payment gateways such as First Data that serve as intermediaries between a merchant and the customer's payment processor, are also part of MDS's services. MDS is currently in the process of forming a team up with Karma Snack, an Internet company, and the resulting merger will add SEO (using keywords to increase the chances of a web surfer coming across a given website) to that already long list.