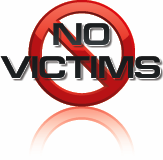 GOD, GUNS & GUTS
Sarasota, FL (PRWEB) September 15, 2011
MerchantService.com, a leading provider of merchant services is pleased to announce their "No Merchant Victims" campaign. This program features a Free Gun Incentive to encourage Merchants to stand their ground and protect themselves.
"Keep in mind we are not simply handing out AK-47 assault rifles to anyone who opens an account with us. Instead, the merchant receives a voucher that can be used at any reputable gun shop where they must go through the proper background checks and waiting period that the law requires." said Gino Kauzlarich, President of MerchantService.com, Inc.
In addition to giving away a voucher that can be used towards the purchase of a new firearm or redeemed for cash, their program also includes:
Theft and Medical Coverage
Although the chances of being robbed may be low, most people have experienced feelings of unease at one time or another while conducting a transaction. This coverage includes lost cash replacement, hospitalization and an accidental death benefit for losses occurring during a robbery at your location.
PCI Breach Coverage
This coverage will pay the multiple expenses incurred by a company that experiences a security breach, helping to ease and expedite resolution of the incident for all parties involved. It also provides services to help mitigate financial losses to customers impacted by the incident, including identity recovery services and credit monitoring.
Enhanced Transaction Security
The Fraud Protection utility within our system implements safety precautions when accepting credit cards over the phone or Internet. Due to the inherent risks associated with these transaction types, this program allows merchants to develop a negative database to help prevent against fraudulent transactions and avoid charge backs by disallowing purchases based on credit card number, name, and country.
"Our No Merchant Victims campaign is designed to earn your business with a value proposition that is unmatched in our industry today." says Kauzlarich. "This special program is designed to protect merchants against robberies, employee theft, hackers and credit card processing rate increases." He adds.
For more information regarding this special program, visit http://www.nomerchantvictims.com
About MerchantService.com, Inc
MerchantService.com provides leading edge credit card processing and business management solutions proven to increase total sales, accelerate cash flow, improve efficiency and reduce expense. Not only do they feature the most economical merchant services pricing program in the industry today, but they have not raised their markup rates over interchange in over 15 years of operations.
###