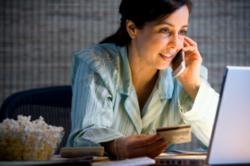 Atlanta, GA (PRWEB) July 09, 2012
Georgia merchant services include those of Merchant Data Systems (MDS), which is among the nation's most widely sought after credit card processing companies and happens to based right across the border in Miami Beach, Florida. Founded in 1997, MDS has been helping companies all across the nation to accept credit cards, which is the most common form of payment nowadays. The client business simply signs up for a credit card merchant account. This requires only a minimum amount of information- name, email address, phone number, the type of business, and types of transactions.
MDS announced on November 16, 2011, the intention to team up with Karma Snack, an Internet marketing company. These companies working together to bring new merchant services to Georgia merchants. With the help of Karma Snack, MDS can now provide new services in search engine optimization, a system of helping website owners to direct traffic to their sites by emphasizing important keywords in the text, so that the site will rank high on a typical search engine's list of results involving those words.
The merchandise provided by MDS is available only to those with a merchant account. It includes credit card machines, a credit card reading device called ROAMpay for mobile credit card processing, and payment gateways.
Two brands of terminals that can be purchased at MDS are the Verifone, with its comparatively simple button layout, and the Hericom, a more sophisticated, complex machine. And there are three others, too, with varying numbers of buttons and functions.
ROAMpay card reader is a half-moon shaped device with a slit where the card can be slid, and a jack so it can be plugged into the credit card merchant account holder's smartphone (and it works the same for the iPhone, Bluetooth, Blackberry, Samsung Galaxy, and all other lines). Once the ROAMpay has been bought, all that remains is to visit roamdata.com and download the app so that it can be used.
For our example, we use Herbert Van Luinn, the owner of a company in Atlanta that manufactures parts for airplanes. While having a meeting with a client, the client decides to order a supply of ten size 3 propellers. Here are the steps he takes:
(1) He takes out his Bluetooth and logs in with his secure credentials.
(2) He plugs the ROAMpay into the phone.
(3) When the menu of options pops up, he naturally chooses "Credit sale."
(4) He enters the amount of the sale and hits "Next," and "Swipe" on the next page.
(5) He runs the client's card through the ROAMpay, with the stripe facing the front. Instantly the screen displays, in truncated form, all of the cardholder's information (number, address, expiration date).
(6) Mr. Van Linn hits "Next" and may type in a few personal notes which he alone can view. He may write, for instance, "Ship ten size 3 propellers to airplane manufacturing firm by noon today."
(7) He habitually sends receipts by email to his customers. To do this, Mr. Van Linn checks the box by "Send receipt," types in the buyer's email address, and hits "Submit." Within a few seconds, the transaction is authorized.
The card information is encrypted before it leaves the phone; no secure data stays there.
The payment gateway is another important reason to establish an online merchant account with MDS. Several such service providers have partnerships with them, and can be called up to serve those with special needs. One of these companies is First Data Global Gateways. Whenever a customer initiates a transaction with a client business in person, over the phone, or online, the gateway is there to serve as a kind of "middleman" between the two, transmitting the information both ways over a secure connection and processing it. It also lets the merchant know if the card has been approved or declined. The process takes only a few seconds.
Credit cards alone have been mentioned so far, but what has been said applies equally to debit cards, which some find more convenient as the balance after the transaction becomes available immediately.