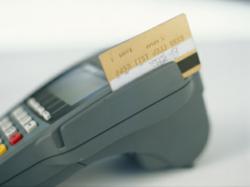 Miami Beach, FL (PRWEB) August 02, 2012
Merchant Data Systems (MDS), one of the most respected full-service payment processing companies, has teamed up with Karma Snack, a leading internet marketing firm to offer clients the tools they need to increase sales. In an unprecedented move the companies have united to form an alliance that will drastically improve the way that hardware stores function. The Hardware Store is amongst the most popular type of business in the retail sector. The products and services stores such as Lowes and Home Depot offer allow homeowners and builders easy access to building supplies and materials. Additionally smaller stores provide customers with a personalized experience with knowledgeable professionals.
In recent years, the economic downturn has caused many homebuyers to complete their own home repair and improvement projects. With so many customers providing so much of their personal information, the proper financial and business management of stores has become a heightened concern. For this reason, the aforementioned alliance between Merchant Data Systems and Karma Snack will provide 24/7 access to merchant services and customer service. In addition the team offers stores the following financial and business services:
Working Capital
Every business needs working capital and with MDS and Karma Snack on the same team, hardware store owners can get access to working capital at early stages of business. In fact, clients need only be in business for 30 days before working capital can be provided. Working capital represents the funds that are available to firms for day-to-day operations.
Payment Processing
This service manages credit card processing, check services, and the processing of Debit and EBT cards. These services are vitally important particularly for businesses that are eCommerce oriented. Businesses and customers need a safe and reliable way to process payments and the union of MDS and Karma Snack will provide the safety and reliability customers and business expect.
Merchant Cash Advances
Cash advances are offered through the Money For Merchants program and the FASTCASH program. Money for merchants allows clients to take out cash advances based on projected future credit card transactions. The FASTCASH Program is designed for new businesses and allows cash advances based on anticipated monthly sales. Advances can then be used towards businesses expenses such as taxes and payroll.
Equipment Leasing and Financing
Equipment purchases are a major expense for most companies. With MDS and Karma Snack teaming up, business owners are offered financing so that they can purchase equipment. The companies also have a leasing program in place for business owners who prefer not to purchase equipment.
Payroll Solutions
The alliance has payroll specialists who aim to assists business owners in managing proficiently and safely. Payroll services are managed by two of the most prominent firms in the payroll industry. The team offers clients the ability to process data about employees in a way that is confidential and securely kept.
Virtual Merchant
Through the Gateway Solutions Suite, MDS and Karma Snack offer virtual merchant services. The new alliance boasts the industry's leading stand-alone Internet Payment Gateways. These gateways are responsible for supporting check, credit, and cash payments through the Internet. Both gateway and virtual terminal services are PCI compliant which guarantees secure internet transactions.
Credit Card Terminals
Brick and mortar businesses must have access to credit card terminals to conduct business. MDS and Karma Snack provide credit card terminals for in-store credit card processing. The ability to accept credit cards is vitally important to financial success of any company.
POS Integration
Point of Sale integration is available to all clients. In fact, the alliance provides POS support for all of the major point of sale systems such as Micros, Verifone, Aloha, IcVerify, and other third party POS providers.
In addition to invoice solutions, credit card processing, credit card machines, merchant processing, shopping cart, and invoicing solutions, the MDS and Karma Snack are on the cutting edge of new technologies such as apps for smartphones which will serve a new demographic and make managing a business more convenient. With these apps, customers can look for inventory and ask questions. The expanded operation also provides mobile payment processes to businesses and their customers. These conveniences are attractive to customers and allow business owners to have a great deal of control over management of the business.
Indeed the dynamic team of MDS and Karma Snack are effectively expanding in the home improvement store industry. All of the business and financial services that this dynamic duo offers will prove effective in ensuring that stores are serving the needs of customers in every way. From CEO's of large stores to business owners at locally owned stores, the tools needed to effectively and efficiently meet their business demands are provided by MDS.