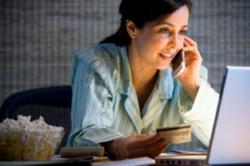 Trenton, NJ (PRWEB) September 22, 2012
Merchant Data Systems, a purveyor of merchant processing services, is expanding once again to reach a market that has long been forgotten by merchant processing outfitters; health and beauty stores. Through expansion, MDS has located an opening in the market which they believe they can serve. Through in-depth research and market analysis, MDS has found that health and beauty retailers could benefit greatly from the service packages provided by the company and have opened their doors to the retailers in the sector; both big and small. MDS plans to offer targeted services to industry retailers while including all current merchant services offered by the company. Those services include merchant cash advances, credit card terminals and credit card machines leasing, credit card processing and invoicing solutions, just to name a few.
Major online retailers of health and beauty supplies have annual revenue projections of over $750 million dollars. The industry as a whole, including online retailers and brick and mortar stores, is a multi-billion dollar business and it is growing ever stronger each quarter. While the sector expands and people become more interested in the products within the sector, smaller stores must meet the needs, wants and desires of consumers; the merchant services company is proud to be offering a suite of service directly aimed at health and beauty shops. MDS believes that even the smallest of retailers have a place in this industry and should be given the opportunity to thrive.
In recent months Merchant Data Systems has teamed with Karma Snack, a service-based company that offers online marketing and branding to both large and small companies and businesses, to offer a more comprehensive array of services. The team up with Karma Snack will ensure that MDS can offer its clients a full range of services including MDS' traditional industries such as credit card processing, e-commerce services, payroll solutions and POS integration. Karma will be on hand to help health and beauty retailers prepare their online marketing strategy as well as create online branding for the stores in question.
The team-up takes into account the growing demand for all retailers to have an online presence. The online industry, according to both companies and recent studies, is expanding at unprecedented rates. Online sales figures reached $250 billion in 2012; that number is up from just $50 billion in 2004. The rate of growth in just 8 years shows how quickly the online world is expanding and it shows no signs of slowing. The company realized the importance of e-Commerce and the creation of online shopping carts and mobile payment options years ago; now the company is looking to tackle the sector of online branding and marketing with their team up with an industry leader.
These expanded services spell nothing but success for the health and beauty sector, especially those who are heading towards online merchant territory. Through mobile credit card processing options, MDS plans to help small beauty businesses expand exponentially by pulling in new customers who are considered the power buyers of today. That demographic includes all those who are currently online at the moment. The 18-25 demographic is one of the most sought after demographics in the industry at the moment. These consumers have grown up with the internet and feel a level of comfort with it that we have never seen before as an industry. They spend their lives online and thus like to buy products and pay for services online as well.
For years, MDS has offered merchants the ability to accept credit cards. This option is growing more important every day. In past decades, consumers often paid with cash and reserved their credit lines for large purchases or emergencies. In recent years, and perhaps due to the advent of online shopping, shoppers are using credit cards for every day purchases; completely forgoing the use of cash. The move towards plastic means retailers who do not accept credit cards are at a grave disadvantage. Because MDS believes that every business, big and small, has the right to succeed, they have been offering credit card processing services for some time. Health and beauty shops must accept credit cards to stay competitive and thus MDS is offering the service to such retailers.
MDS was founded years ago after a need in the market for a caring, diligent and comprehensive merchant services company arose. Since then they have worked tirelessly to provide merchants with the options they need to make their business successful on all levels. The team up that has occurred between Merchant Data Systems and Karma Snack is simply the next step for the company as they look to expand further into the merchant processing arena. If you are the owner of a healthy and beauty outfitter, MDS can help you further your business prospects through their targeted suite of services.