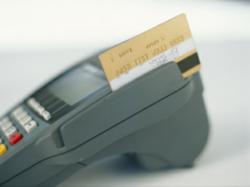 The online processing sector is growing at an incredible rate. Merchant Data Systems has worked to create processing options that include online shopping carts and payment options to help business grow into the online sector.
Jacksonville, FL (PRWEB) December 20, 2012
Merchant Data Systems is one of the biggest and best credit card processing companies in the United States. Located in the spectacular city of Miami Florida, this company has been in business since 1997 and proudly servicing their valued customers. They have a dedicated client base and are looking to increase their customers by helping them to organize and run their business better than ever.
Merchant Data Systems has teamed up with Karma Snack to offer targeted services for their respected merchants. By targeting services, this allows them to offer assistance that is tailor made to the industry they are helping, such as Medical Services and Health Practitioners. Together with MDS leading the way, companies in these industries can receive the help they need to make it in today's business world. Who doesn't need help keeping a business up and going?
When most people think of merchant processing they think of credit card machines and the ability to accept credit cards, but with MDS they form a relationship with their customers. Because not all Medical Services Companies operate on a 9-5 schedule, MDS is open 24 hours a day, 7 days a week. That means if a problem with a credit card transaction happening at 2 am, it can be dealt with immediately with the help of customer service. Having a merchant processing company available when they are needed is essential for business. This is one reason why so many are switching to MDS, because they are there when they are needed.
Mobile credit card processing is a convenience that most people are finding they can benefit from. These mobile payments allow companies to be able to accept credit cards anywhere there is a smartphone. Taking business on the road has never been easier. For the Medical Center that wants to sell items at community events and various other fund raisers, collecting payments with a credit card just became easy with a cell phone to help. MDS understands that most people do not carry cash these days. In fact, those businesses that take cash only, as opposed to offering credit or debit card payments, typically have lower revenues. Carrying credit cards is safer for a person and it helps the business to collect their revenues easier.
The online merchant does not need credit card terminals. In fact using e-commerce is a great way to really give a business a boost in revenues. The shopping cart design needs to be clearly laid out and easy for customers to be able to shop and check out easily. MDS offers effective solutions for the online merchant to use. They not only have help for their customers, but they have effective tools to make their online presence profitable, something everyone can use. Adelard Gasana, Co-Founder of Karma Snack, mentions, "The online processing sector is growing at an incredible rate. Merchant Data Systems has worked to create processing options that include online shopping carts and payment options to help business grow into the online sector."
With payroll solutions and the ability to accept credit cards, is there anything that MDS cannot do? Another service that customers are excited about is the merchant cash advance. Many businesses have down times where the revenues are just not where they need to be. These down times may have business owners seeking a bank loan or loans from other areas. Rather than trying to find the money for an unforeseen repair or a business need, contact MDS for their merchant cash advance program. Merchant services with MDS goes far beyond just accepting a credit card, they can offer businesses cash for the slow times that can be repaid later. These loans are based on previous sales and will be paid back with future sales on credit cards. It is one more way that MDS leaves its competitors behind by offering their customers more valuable services.
Those who still have the old fashioned manual cash registers may want to join the 21st century with POS Integration. What is POS Integration? From the very basic systems to those dedicated to the Medical Services, these systems are designed to meet the needs of today's active business. Integrating the systems saves time and money. Rather than having each unit stand alone, they all function together and this can be of great value. Some machines may have card readers built into the side for easy processing. These systems have all the hardware and software needed to keep the businesses linked and functional. MDS helps their clients to upgrade to new equipment and ensure they are ready for their demanding clientele.
What business doesn't struggle with invoicing solutions? Getting the payments in from all the patients can be a chore for Health Practitioners. MDS can offer software solutions that can make invoicing and collecting the money owed simple. Without a proper invoicing procedure in place, it may be difficult to collect revenues in an adequate time frame.
MDS is credit card payment processing, but they are also so much more. With more than fifteen years in the merchant services business, they are certainly a company worth checking into.