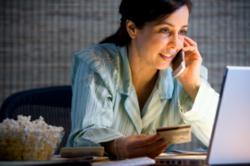 Little Rock, AR (PRWEB) September 03, 2012
MDS has teamed up with Karma Snack, which increases their abilities and what they can offer to their clients in the targeted industry of hobby, toy, and game shops. Customers love to shop for games and toys, but what makes their shopping trip even more successful is being able to pay with a credit card. A business that uses credit card terminals allows themselves the opportunity for more revenues. Routine trips can turn into impulse buys easily with the ability to accept electronic payments. MDS is helping their merchants with credit card processing to ensure they can meet all their customer needs. While many may thing think that a processing company is just credit card machines, MDS takes it to the next level. Most merchants accept credit cards, but do they have a processing company that offers all of the extra services, like MDS.
MDS is there for their merchants from processing to financing and so much more. Those who run a hobby shop can benefit from many of their services. For instance, running any kind of store or business can be difficult. There are times when money is just not as plentiful as one would like. An individual would go out and get a cash advance based on their job, but a business has little options, until now. Fast Cash is a program that is offered by MDS as a courtesy for their customers. Rather than taking out a loan at a bank, which the company may or may not be approved for, merchants can turn to their processing provider. Fast Cash, is a merchant cash advance that allows a business to get the cash they need when they need it. Short on money for bills or payroll? No problem. Using previous credit card transactions, MDS will loan the amount based on forecasted receivables. At an agreed upon date, the money will be taken from the future credit card payments. There is never a need for a business to run short again, when there is help available.
Payroll is one of the most mundane tasks that a business owner must attend to. When dealing with people's money, things can be difficult. There are many worries when doing payroll, like is the taxes correct, wash child support deducted, it can be a bit overwhelming for the common person. MDS has teamed up with 2 payroll giants in the industry to bring payroll solutions to their valued merchants. No more worrying about W-2's and taxes and the constant errors leave it to the professionals and rest easy knowing it is being taken care of. With something as important as payroll, there is no room for any errors. MDS has their merchant's covered with valuable payroll solutions they can use.
Having toy and hobby stores requires the business to count on online revenues. The online sales alone can be enough to substantially make or break a business. With so much of the businesses money coming from online sales, it is important to have a stellar website. Customers should be able to select items and add them to the shopping cart easily. Customers like a well laid out webpage that they can easily navigate and is full of selections they need. E-commerce is a big part of the retail market. MDS helps their merchants to have a safe and secure setup on their website, which allows them to accept credit cards. Having a properly set up website is vital to the backbone of the business.
When starting a business not everyone has the equipment they need to ensure success. MDS is merchant services, but that is just one of the things that MDS does for its customers, there are many more. The start-up costs of any company now days are excessive. To ensure that customers have the POS integration and mobile payment options that they need, MDS offers equipment leasing and financing. Whether the company wants to just lease a piece of equipment short term, or finance it is totally up to them. By having up to date equipment a business can make accurate budget predictions, and ensure that they are conserving capitol.
MDS offers the use of a virtual merchant through their Gateway Solutions Suite. This internet payment system allows merchants to accept credit and debit cards, as well as electronic checks. All e-commerce transaction processed through the virtual merchant is safe and compliant with PCI regulations. Merchant Data Systems gives the merchant community assurance and competence along with a choice of virtual options. MDS can guarantee connectivity with almost any POS system anywhere in the country. Merchants can securely process electronic payment transactions through our great, Gateway Solutions.
Whether it is invoicing solutions or a merchant cash advance, MDS offers their customers whatever necessary to be successful in today's market. While other companies offer electronic processing, MDS offers their merchants so much more.