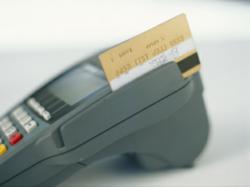 Indianapolis, IN (PRWEB) July 02, 2012
The combination of Merchant Data Systems (MDS) and Karma Snack will now provide Indiana businesses with Indiana merchant services that exceed the basic credit card processing services that are found with other merchant service companies. This merger, which is called MDSSEO, allows Indiana businesses to benefit from both the ability to accept credit cards and to benefit from the expertise of a premier search engine optimization (SEO) company to build their business. This merger also allows MDSSEO to provide businesses with sales leads, financial services, payroll and invoicing assistance, and much more.
Credit card processing companies are essential to the success of any size business. Studies show that a companies ability to accept credit cards directly impact the level of sales that they can achieve. The more payment options a company offers the more likely it is that the company will be able to make a sale. The merger between MDS and Karma Snack allows companies to take advantage of the many payment options while taking advantage of services that can increase website traffic and increase sales.
MDS is a company that has provided quality merchant account services since 1997. They have continued to grow since their inception as they offer their clients services not found in any other company that processes credit card payments. Services such as equipment leasing, advance payments against projected sales, and business capitol provision are just a small sample of the type of advanced services that a company can find through MDS. Because they offer personalized plans based on each client, a business can be sure that the products and services that they are using are specifically designed for the business in question.
MDS has always provided their customers with the top of the line credit card processing services. MDS offers mobile credit card processing, credit card merchant accounts, smart phone credit card processing, credit card machines, mail/telephone orders, check acceptances, debit card acceptance, gift card acceptance, loyalty rewards programs, and more. Their merger with Karma Snack also enabled them to expand the shopping card options available to their clients.
The merger with Karma Snack allows MDS to help their customers grow their business as well. Karma Snack brings a myriad of different services to the table. Businesses can take advantage of the SEO services, the creation of corporate and/or promotional videos for the web and/or for the office, the creation of a SEO optimized website, consulting services, social media, lead generation, increased visit to sales, and more. These services can be combined with those offered by MDS or used on their own.
Karma Snack also offers a number of services that focus on marketing. This can include local and/or national marketing, direct marketing, SEM (Search Engine Marketing), Pay Per Click marketing, and more.
Support is also a key element for MDSSEO. Clients have access not only to their online merchant accounts, payroll status, and other programs, but they also have access to their marketing/credit card processing team 24/7. This is beneficial not only to Indiana businesses, but to the businesses around the world that choose to use these services.
MDS provides a number of different payment gateways for their clients. Their mission is to provide any size company with the ability to accept various types of payments affordably.
MDS also strives to help businesses grow by providing leasing services for equipment that includes construction equipment, medical equipment, office equipment, and more. They also provide both established and new customers with the ability to raise more capitol for expansion or the purchase of inventory or goods through their projections of future sales.
Karma Snack is physically located in South Beach, FL, but has the ability to work with companies all around the world thanks to the type of services that they have to offer. Karma Snack was founded in 2009 and has helped over 1200 companies market their website and increase sales successfully. They have also achieved over 67,000 first page Google rankings for their clients, and have been voted as the top Miami SEO company by TopSEOs.com.
Their marketing successes include increasing sales for their customers to exceed $60M in 2009 and exceed $100M in 2010. The motto for Karma Snack is "First in Rankings and First in Results."