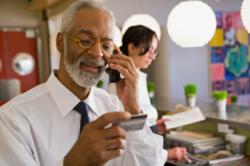 Frankfort, Kentucky (PRWEB) June 20, 2012
Kentucky is well known for its warm and welcoming community and its flourishing economic stature in the US. Yet today, not only residents of the state can benefit from living here. Business owners and merchants can also find it an ideal base to grow and expand their workforce to limitless heights. This is particularly due to the fact Merchant Data Systems and Karma Snack are taking their products and services to the state of Kentucky.
Previously announced, Merchant Data Systems will be partnering with Karma Snack to offer both leading marketing solutions and acclaimed payment processing services for businesses of all sorts and sizes. Together, this new formed alliance will be catering to both local and online-based enterprises with products and services including SEO to suit wholesale merchant processing. Stringed with the joint venture is the capability to produce effective sales leads for sales agents. The joint partnership also offers merchants with a diversified portfolio of financial services and products like that of equipment financing, working capital, POS integration, and merchant loans as well as a plethora of gift and loyalty incentives.
Merchant Data Systems, which started more than a decade ago, has always been dedicated towards exceptional Kentucky merchant services, innovation, and superiority for both payment processing services and their offerings of high-end personalized consumer support. In fact, Karma Snack's director Eric Rosado has commented of the joint venture as being the perfect combination of solutions for enterprises in Kentucky who are looking to expand. Furthermore, he is impressed with Merchant Data Systems as they incorporate a framework of offering unsurpassed client support. According to executives of both MDS and Karma Snack, not only will Kentucky-based merchants and business owners benefit from this partnership,but also ISO's, sales agents, and venture affiliates will also gain from this partnership as a result of effective merchant sales leads, new merchandise to retail, and substantially enhanced consumer loyalty.
At present, MDSSEO, the joint venture's new name, is already made available to consumers 24hrs a day and 7 days a week all yearlong. This new entity amplifies this availability through support of two units joining forces to accommodate merchants in producing consistent sales and conversion rates as well as ascertain they have the best credit card merchant account processing program available on the current market. The company incorporates a consultative system with merchants and business owners to be able to guarantee their enterprise is rigged with financial products and services that benefits their specific business needs and demands while also keeping fees and charges to a minimum.
Let's head on to services rendered by Merchant Data Systems. Since 1997, the company has been operating with the principles of offering only the best customer support service for both merchant account clients and sales affiliates. The company stands as a full-service payment processing provider that offers credit card machines, mobile credit card processing, payment gateway, virtual terminals, and other financial services and products you may require to succeed in your business exploits.
Merchant Data Systems is also well recognized and commended for their check and ACH acceptance, Point-of-Sales integration, equipment financing, merchant cash loans, and a handful of gift cards and loyalty programs. If needed, MDS also takes care of your invoicing and payroll responsibilities that yield significant time savings and labor, resources you can direct towards other more essential aspects. MDS' payroll solutions are second to none in its respective service market.
Need help processing payments through newly setup wireless networks? By setting up an online merchant account with MDS, clients and business owners have the power to also select credit card transactions over these newly integrated lines, something not all credit card processing companies may have in their arsenal. Wireless processing of credit and debit cards can be invaluable to merchants who operate from non-conventional areas, such as sporting competitions, conventions, job fairs, and other unconventional sites and scenarios but with the cardholder present during the transaction.
Another thing that's got the attention of many people is the service charges and prices. MDS implements competitive, innovative, and unsurpassed ISO/MSP agent courses. The company specifically designs a plan for each and every client they work with to guarantee complete merchant satisfaction, lowest possible pricing, and continuous business relationship. To add up to this impressive profile, MDS is also aggressively endeavoring acquisition and equity partnerships via their M&A partner coursework, which offers the chance for income, equity, and unbeatable support infrastructure standing as backup for all their sales partners and merchant clients.
MDS has produced and designed extra sales equipment to guarantee ongoing feats as well as integrating initiatives to optimize merchant experience in accommodating any form of payment there is, including major credit cards like Discover, Visa, MasterCard, American Express, etc. Moreover, the company's affiliates enjoy the time-tested and proven track accounts of paying in prompt manner each and every time. MDS' property residual software guarantees on-time and accurate results. To inspire confidence, Merchant Data Systems' products and services are provided with lifetime equipment warranty programs on different Point-of-Sales hardware selections.
Using the solid alliances MDS has forged with a great variety of firms and companies like Money for Merchants, ROAMpay, and now Karma Snack, MDS is capable of rending the most technologically-advanced and safe payment processing solutions that doesn't just let your organization accept credit cards, but also allows you to improve your business and maximize resources through their cutting-edge, performance-driven, cost effective, and unparalleled merchant solutions.