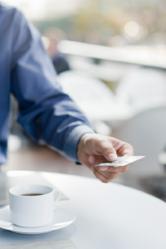 Merchant Data Systems stays on top of the latest trends in E-commerce and mobile payment options to help businesses stay competitive as the retail landscape changes.
Las Vegas, NV (PRWEB) April 20, 2013
The tourism industry helps to generate a significant amount of money for any city that has the benefit of drawing the attention of travelers. Whether visitors are attracted to amusement parks, natural attractions, or special events, every aspect of the city is improved when tourism is introduced. One of the largest marketplaces in the tourism industry exists with the utilization of hotels and resorts. These resources of accommodation provide guests with a comfortable environment where they can relax after a long day of enjoying a wide variety of different features and attractions.
For any hotel or resort, it is vital these businesses take advantage of the best resources to help support guests and achieve long-term satisfaction. On many occasions, a vacation is ruined as a result of poor accommodations offered by these establishments. Not only is it important to offer the highest quality accommodations when guests are visiting, it is also important to identify resources that help to support these businesses. An immense amount of support is now available to the lodging industry can be found with the expansion of Merchant Data Systems.
This company is well known for providing high quality merchant processing services to support businesses in a wide variety of different industries. With its expansion into the hotel and resort marketplace, these businesses can access high quality services that will support credit card processing demands. The following identifies the four different areas that can be influenced as a result of the expansion of MDS.
Front Desk Services
With the use of credit card processing services, the efficiency of front desk services' financial transactions can be greatly improved. This is due to the opportunity for investing in the latest credit card machines available. The combination of these credit card terminals, along with the efficiency of managing transactions provided by MDS, all work to support the front desk services of hotels. Having the ability to provide customers with swift merchant processing can help them to either check out on time or complete the process of checking in quicker.
Reservations
Another area of the lodging industry that can be improved upon through the utilization of quality merchant services is found with the reservations department. When it comes to managing central reservations services, the majority of these reservations are either made over the phone or through e-commerce resources. Drew Freeman, President at Merchant Data Systems, mentions, "Merchant Data Systems stays on top of the latest trends in E-commerce and mobile payment options to help businesses stay competitive as the retail landscape changes." When looking to improve the opportunities of being an online merchant, the resources of POS integration can be highly valuable. Online websites will be able to accept credit cards from customers and produce reservations in a timely manner. Additionally, shopping cart opportunities will allow customers to reserve multiple nights, multiple rooms, and even unique services provided by the motels.
Room Services
One feature that is commonly found in most resorts exists with the opportunities of room services. These services help to increase financial return for guests who stay for one or multiple nights. Rather than accumulating room service charges and surprising a client upon checkout, one opportunity for improving financial transaction speed exists with mobile credit card processing. By offering associates the ability to accept mobile payment, they can deliver goods or meals to a client's room and have them pay immediately rather than accumulate a large bill at the end of their visit. This will improve transaction efficiency as well as reduce the shock many individuals feel since they have a tendency to overlook how much they are spending during a vacation or business trip.
Human Resources Services
The fourth area impacted when looking at the opportunities of improving lodging businesses through the expansion of Merchant Data Systems can be found with human resources services. Managing hotel staff, inventory, and customer satisfaction demands a significant amount from upper management. Taking advantage of resources such as invoicing solutions will help to track where products are being distributed and manage inventory levels. The resources of payroll solutions will help to manage expenses such as payroll which will improve business efficiency and cash flow.
For any hotels or motels seeking to improve the opportunities that exist for enhancing a client visit, the resources of Merchant Data Systems can prove highly valuable. Front desk services are improved since associates can manage transactions more swiftly and get customers either to their room or on their way. The opportunities of reservations can be improved as a business enhances online services to take advantage of shopping cart solutions that will help to improve room turnaround. Advancements in mobile credit card processing can improve business results as associates accept payment immediately rather than attempting to generate a large bill for a customer to manage at the end of their visit. Even internal opportunities can be improved such as human resources with merchant cash advance services, inventory management, along with payroll solutions.
All of these opportunities in the lodging industry have been improved as a result of the expansion of Merchant Data Systems into this marketplace.