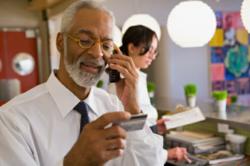 Boston Massachusetts (PRWEB) July 03, 2012
Merchant Data Systems released the news of reaching a new milestone. The spokesman said that after the joint venture with Karma Snack, the capabilities of Merchant Data Systems (MDS) have almost doubled. MDS entered this joint venture with Karma snack to increase the sales of their client merchants as well as to provide them with unlimited options for expanding their business. MDS in Massachusetts will be a great help for small and mid-sized businesses as well as large ones.
This cooperative undertaking has also opened the doors of endless options in the internet marketing for merchants. Previously, following their expansion plan, Merchant Data Systems achieved a new goal by entering into the Massachusetts merchant services industry. MDS services are definitely needed in the Massachusetts merchant services industry as it played a vital role.
Merchant Data Systems is a well-known and established credit card processing company that is operational in the US since 1997, "on the principals of delivering outstanding service." They offer a wide range of services to all types of businesses throughout the country such as credit card and debit card processing, check guarantee, automated account settlement, electronic check conversion, POS equipment sales and leasing, and other related services. Their team works 24/7 for the entire year.
The new technologies that Merchant Data Systems is offering to its clients in Massachusetts are far more advanced than those that are offered by other companies. All merchants who have accounts with MDS are now able to accept credit cards from their customers very easily. The new mobile credit card processing service from MDS is a terrific service which enables its users to accept the payments from their customer's credit cards right on their mobile devices. The process is handled by a specific software called ROAMPay, and it can work on any type of mobile phones. Moreover, now MDS is one of the most outstanding credit card processing companies which not only provides credit card machines, but also online merchant accounts that provides various payment options to their customers. Mobile credit card processing proves to be a valuable gift of present day technology for merchants who work from mobile locations where there are no credit card machines nor are there any credit card processing companies. With MDS offering this service, it will provide enormous convenience to all business owners, companies, and entrepreneurs.
Merchant Data Systems offers you a wide range of payment gateways. The administration at MDS strives to make the customers happy and have a more convenient experience in setting up their online merchant account with MDS and choosing the payment gateway that best suits their needs. It facilitates all types of accounts, including credit card merchant accounts. Despite working on many networks and providing excellent facilities, MDS charges minimal fees.
MDS is also offering many merchant solutions to all types of businesses. A good example is retails and restaurants, MDS takes care of the needs of street bakeries as well as five star hotels. Low rates, immediate application approval, and compatibility with all major POS are the main features of the MDS solution for hotels and restaurants.
MDS provides the best services to the mail order and telephone order businesses. The unique features of this service include fraud protection tools, address verification services, and many hardware and software options.
The joint venture of MDS with Karma Snack has brought the total range of new generation technology in the range of MDS services. MDS provides state of the art e-commerce and internet marketing solutions for merchants. MDS has the solutions to all merchants' concerns about web development, web hosting, authorization, and SEO.
MDS possesses all the state of the art, new generation technology. It has all what payment processing systems can be in need of. MDS can program any system that accepts the credit cards. It can communicate with any hardware, software, or POS. They have very good hardware technology and the best thing is that they offer a lifetime warranty on all of their products.
The MDS payment processing methods include Merchant Data Gateway, First Data(SM) Global Gateway, and the "Other" Gateways and IP Connectivity. The Merchant Data Gateway is a unique system that allows the users to accept payments on their websites and over an IP. It is easier and less costly as compared to other services available in the market. The First Data(SM) Global Gateway is for small businesses and it enables them to accept payments through credit cards. This system is internet based and it does not require installing any software. All a merchant needs is to just log in to the system and start accepting credit card payments. This system can accept credit cards as well as debit cards and electronic checks. The "Other" Gateways and IP Connectivity is the intelligent solution by MDS for the needs of the merchants who cannot benefit from main methods used in payment processing. MDS maintains good relationships with many third party payment gateway providers and software providers to provide fast and easier payment processing methods to its merchant account holders.
The Massachusetts merchant services of Merchant Data Systems proves to be a backbone for many rocking businesses and plays a crucial role in the success of any merchants.