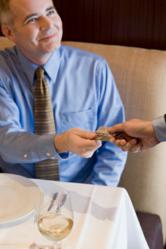 Merchant Data Systems, from inception through present day, has focused on staying at the cutting edge of technology. That mission has never and will never change.
Miami Beach, FL (PRWEB) April 27, 2013
Two Florida companies, Meridian Star and Merchant Data Systems, have combined their efforts to offer a powerful tool for those in the restaurant industry. Both of these companies have built strong industry identities. By enlisting the payroll services of MDS, Meridian Star has increased their already cutting edge POS integration products to include payroll. With this service added in, one of the most specialized retail merchant services providers in the U.S has increased their ability to serve their core industry, restaurants.
The unique POS services of Meridian Star have been tailored to be restaurant friendly. With touch screen ordering software, thermal printers for both the kitchen and the cash register, as well as bump screens for order tracking, they can offer services that can give restaurants, and other retail establishments, more efficiency and more earning ability. With these new payroll solutions, they can cover more of the needs required by restaurants. Food service and larger retail establishments are some of the key businesses that benefit from payroll service providers. By establishing this groundbreaking affiliation, they have made a firm commitment to their current customers to anticipate and meet as many of their clients' financial needs as possible.
The new services available include check writing, hours and payment tracking, tax report preparation and yearly w-2s. They also offer insurance and even simple IRA plans. For those small to mid-sized companies that are struggling to offer their employees more, these services can provide either a starting point of a benefits package or even a welcome supplement to current employee offerings. Employers usually do want to show their key team members that they have their interests in mind. Offering these services is a step in that direction.
Merchant Data Systems has used partnerships and associations with other dynamic companies over the years as part of their business model. This is one of the many reasons they have enjoyed unprecedented success. They have a wide array of financial services that help businesses accept credit cards, set up POS integration, do business through mobile and WI-FI devices, as well as help track purchases and inventory. Drew Freeman, President at Merchant Data Systems, mentions, "Merchant Data Systems, from inception through present day, has focused on staying at the cutting edge of technology. That mission has never and will never change."
They have a unique Payment Gateway Suite that is highly compatible with online businesses. It serves as a control program for businesses that are either on the Internet or traditional brick and mortar. Because they are a very strong company financially, they can offer other products like merchant payday loans and business equipment start up loans.
By enlisting the services of MDS, Meridian Star has shown they are keenly aware of the needs of their customers. Writing paychecks, and all that entails, can be a huge chore for a retail business owner. By looking into the services that their clients actually need, Meridian Star clients will garner long term tenure from employees and loyalty from their customers.
The very fact that these two companies have joined in offering this service shows the strength and long-term commitment of both companies. Looking to both of these companies provides an example of how customer service and solid financial products can make a business prosper.