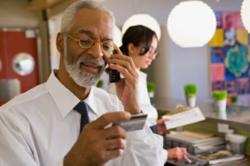 Miami Beach, FL (PRWEB) April 05, 2013
Meridian Star, in now conjunction with Merchant Data Systems, offers the best in restaurant Point of Sale systems. Better graphics, Email reports, tip adjustments, menu configuration, and training. They are sure to fit any merchant's needs quickly and efficiently.
The goal of the partnership is to offer merchants the best POS solution through Future POS, while also offering them the best in merchant services through Merchant Data Systems. Therefore, they've created this Point of Sale program for their representatives as another avenue to grow. Merchant Data Systems and Meridian Star offer a complete bonus program, along with residuals, for any Point of Sale Account that comes on board. Merchants can make up to as much as a $2,000 bonus for each station placed. They offer up to 5 stations, free of charge.
Meridian Star POS systems, in conjunction with Merchant Data Systems, not only offer an amazing value, but they're also loaded with features that help restaurants run more efficiently and effectively. Consider the all-in-one touch screen that gives merchants easy access to the system. From there, the feature-rich software helps staff, and management, efficiently serve customers. The system includes a thermal receipt printer, a kitchen printer and a cash drawer. Ongoing free, in-house technical support and a 3-year warranty on parts puts Meridian Star POS customers at ease and sets them apart from the competition. Providing all of the training, they're ready to help any ISO grow. The goal is to offer top of the line hardware and software to merchants, while also giving them the best payment processing solutions.
This Point of Sale System Includes:

All-In-One Touch Screen POS
· Dual Core 1.8 GH Processor, 2GB of RAM, 250 GB Hard Drive

Thermal Receipt Printer
Kitchen Printer
Cash Drawer & Restaurant Software
3 Year Equipment Warranty
Free Support &Training
*with low cost merchant processing account
MDS and Meridian Star believe in taking their time to cultivate a relationship with their ISO's, in order to walk them through every step of the way. They're there from the initial approach, to closing the deal. With a dedicated representative to help assist ISO's with all of their accounts, the MDS and Meridian Star team will make sure the ISO's and Merchants have everything they need to be confident. Merchants who are interested can contact Meridian Star at (855) 853-6485.