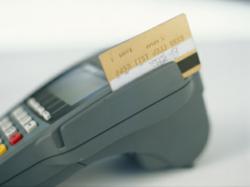 Merchant Data Systems offers 24 hour a day 7 day a week support that starts from the moment a client signs up with the company. Once businesses decide to work with MDS they become part of the family; literally.
Sacramento, CA (PRWEB) December 11, 2012
Medical & Dental laboratories have an opportunity to succeed like never before. People are becoming more health conscious and interested in taking the necessary steps to protect it. Their services are in demand all over the country. Still while opportunities abound, businesses that find themselves unprepared will be left out when it comes to securing a share of the market. Fortunately, Merchant Data Systems (MDS) has teamed up with Karma Snack and is now able to provide all the technology and support businesses need to succeed.
One area in which MDS can help is with credit card processing. Credit cards are one of the most popular forms of payment today. Businesses that are unable to accept credit cards are shutting themselves out from a large and growing segment of the market. MDS can not only provide help with credit card processing, they can give businesses access to all the credit card machines and credit card terminals they need. Whether a dental or medical lab needs help with traditional credit card processing or mobile credit card processing MDS has exactly what they need and they are willing to share it.
Another way a dental and medical lab can help itself to succeed is to become an online merchant. A large and growing portion of business done each year is being done via the internet. Businesses that do not have a web presence will miss out on the opportunity to tap into this lucrative market. Few businesses today can survive if they are unable to leverage the opportunities the internet provides. MDS can help businesses by setting up an e-commerce website for them. That website can even contain a shopping cart to make it easier for customers to identify the products and services they want to purchase.
One impediment to establishing themselves companies face is the ability to generate funding. This can serve as a real impediment to growth. MDS can help to provide funding in a number of ways. MDS has tremendous assets and are always looking for ways to help new and growing businesses. One way MDS can help is by providing a merchant cash advance. This influx of cash can be used to purchase technology and supplies the business needs. For many businesses this merchant cash advance can make all the difference in the world.
Merchant processing is another area in which MDS can provide help. With so many customers using credit cards, merchant processing is now more important than ever. Without the proper system for processing credit cards, merchants can find a large and growing portion of their sales held up waiting to be processed. With the right processing technology, processing credit cards is a breeze and it provides businesses with the money from that portion of their sales a lot sooner than they may have thought possible. By simply putting in a call to MDS dental and medical labs can find out some of the other ways MDS can help.
MDS can provide a number of other merchant services. They include payroll solutions, help with mobile payment, POS integration and a variety of invoicing solutions. With the merchant services MDS provides, medical and dental labs will be able to take advantage of the many opportunities available in the marketplace. MDS can even provide help with infrastructure. They have the staff to provide help with back office services many businesses need. This frees them to develop and market their services. MDS has many years of experiences providing the support businesses in a variety of industries need to succeed. Medical and dental labs can benefit from their support as well. Adelard Gasana, Co-Founder of Karma Snack mentions, "Merchant Data Systems offers 24 hour a day 7 day a week support that starts from the moment a client signs up with the company. Once businesses decide to work with MDS they become part of the family; literally."
Medical & dental laboratories can benefit in many ways when they become associated with Merchant Data Systems. Access to the latest technology is one of their specialties. By teaming up with Karma Snack, MDS can now provide dental and medical labs with the perfect technologies to capitalize on the new and emerging opportunities in their industry. In the past, the cost of those technologies may have put them out of the reach of many new and growing businesses. But MDS is more than willing to give dental and medical labs access to those technologies at a price they can easily afford.
Merchant Data Systems is a company which has been helping businesses to succeed for decades. They have the infrastructure and resources to help almost any business to fulfill their potential. From credit card machines, to e-commerce websites and a variety of merchant services MDS has just what medical and dental labs need to solidify they position in the industry and begin to grow. One of the keys to success is the ability to not only satisfy their current clients but to take steps to acquire new ones. MDS can provide all the help and guidance any business needs.