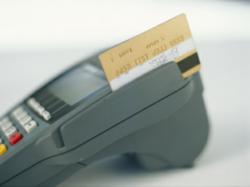 Lansing, Michigan (PRWEB) June 25, 2012
Requirements for Michigan merchant services are expanding all the time. Businesses both small and large need both traditional and non-traditional methods of collecting money from their customers. In prior years, contracting a merchant account was a simple matter of calling up the merchant account provider and asking them to install the necessary equipment so your business could accept credit cards.
Today, a wide variety of credit card transactions are used. Businesses need different products depending on their business type. Online businesses need an online merchant account, and those that are mobile need some type of mobile credit card processing method. "It's a difficult situation," says Tom Jones a small home improvements business person. "I once had a merchant service account with another banking institution, and it worked adequately for my in-store sales. But I also needed mobile merchant services for contractors out on a job-site, and my then merchant service provider just couldn't meet my needs."
Merchant Data Systems, a long standing company among credit card processing companies has foreseen problems like this arising. "It is no longer enough to provide the traditional credit card machines and expect clients to make do. Currently, customers have a variety of needs and we need to find ways of meeting these requirements," says Cindy Snell marketing assistant from MDS.
To better meet the needs of their customers, the long standing Michigan merchant services company, Merchant Data Systems has teamed up with SEO company Karma Snack to offer a more complete merchant account and payment gateway services package. While MDS has always offered traditional in-store credit card processing, they had a difficult time offering online, and mobile credit card transaction processing. Now, with the help of the professionals at Karma Snack this has all changed.
Current services include the traditional and additional e-commerce and mobile credit data transaction service. MDS now also offers enhanced SEO to complement the merchant processing ability. This new product offers customers a diverse number of facets attached to the one account. These include working capital, cash advances, equipment financing payroll services, Gift and Loyalty programs, and much more.
From the moment of its founding in 1997, MDS has been committed to serving the area with outstanding payment processing methods. Karma Snack, CEO Eric Rosado believes the joint venture between the two companies offers viable financial and online solutions for both companies. It allows both Karma Snack and Merchant Data Systems to offer outstanding services.
This new venture allows businesses to grow both online with viable SEO products and better merchant credit card machines which is the perfect marriage for customers' needs. These are products that will benefit both the existing customers and give sales executives better incentives and products to offer new customers.
The combination of these products makes MDS and Karma Snack stand out from other payment processing companies. Both companies believe this is a profitable situation for everyone. Both companies have always offered exceptional customer service options, making themselves available 24 hours a day.
The idea is to help businesses increase sales by giving them better exposure online and offer better online and mobile credit card processing methods that allow them to offer better customer service to their own clients.
The new MDSSEO, as the joint venture is now known, offers an initial consultation services to new business owners. This helps the owners understand the type of equipment they need, while at the same time helping them avoid purchasing any equipment they wont need for a while. This assures new customers that they are equipped appropriately, but also cuts down on both operational and equipment costs.
It can easily be said that this is one of the first Merchant Services and SEO company ventures, one that is really quite creatively thought out and is projected to allow their customers to compete more effectively in both the local and national market.
Karma Snack also believes this joining will help those that work in web development, SEO marketing, advertising, PPC, and social media. These new products have also allowed the companies to fabricate a software tool that helps the team and client to learn of all the merchant business and sales progress during a campaign.
The new MDSSEO products allow existing and new clients to view their online sales transactions and ensure that each one is completed correctly. This allows them to see what next procedure needs to be performed to further grow their sales.
This new type of credit card merchant account gives customers a more complete set of tools for their business. It allows you to grow your business online with state of the art SEO tools while at the same time offers you excellent online and offline billing options for your credit and debit card transactions.