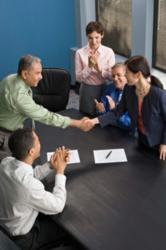 Partners are the way Merchant Data Systems sees themselves with others. This is not a service provider in the traditional sense, rather the company enjoys becoming true business partners with the clients they service.
Helena, MT (PRWEB) January 26, 2013
Merchant Data Systems (MDS) is bringing businesses in Montana great news. MDS is bringing their nationally acclaimed mergers & acquisitions partner program to Big Sky country and almost any business can qualify to participate in it. MDS has been a successful merchant acquirer for almost two decades. They have been able to help businesses in a wide variety of industries improve their infrastructure, increase profitability, expand their merchant portfolios and make their businesses more successful. Companies that are interested can simply call MDS or visit their website and find out all the information they need to participate in the program.
MDS is a national company with vast resources. They are willing to use those resources to help companies get the money, technology, equipment and information they need to stabilize their business, better serve the customers they have and reach out to new ones. MDS has their own BIN. This allows them to underwrite their own companies and provide the funding they need. They can help with merchant processing, provide credit and debit card machines and terminals and give valuable back office help. MDS can even help by giving businesses that partner with them access to their award winning customer service team.
Whether a company wants to sell their merchant portfolio, monetize some of their assets or just needs immediate cash MDS can be of assistance. MDS is a true business partner. They focus all their energies and resources on helping companies participating in their partner programs to succeed. Whether that means something as simple as helping them to find the right office space or as important as getting them the technology to accept and process credit and debit cards, MDS is willing to do it. Plus because MDS has been running their partner programs for many years they know how to expedite the process and quickly get partnering companies the support they need.
One of the many benefits of participating in the mergers & acquisitions partner program is the access to the latest technology which MDS can provide. MDS can provide businesses that partner with them payment processing software with the ability to connect to one of 9 front end transaction processing networks. They can also program any system that accepts credit cards. Through their access to diverse transaction processing networks MDS enables the companies working with them to choose the network which best allows them to authorize, capture and settle processing claims. Adelard Gasana, Co-Founder of Karma Snack and partner with MDS mentions, "Partners are the way Merchant Data Systems sees themselves with others. This is not a service provider in the traditional sense, rather the company enjoys becoming true business partners with the clients they service."
Merchant Data Systems can customize each merchant's best software option. They can also offer access to online merchant terminals, online merchant payment gateways, POS solutions, the best equipment and equipment warranty programs and a variety of merchant communications solutions. MDS can also provide partnering merchants high quality mobile solutions to many of their marketing and credit and debit card accepting and processing problems. Through their Merchant Data Gateway, merchants can accept credit cards and electronic checks payments over an IP connection or through their website. The gateway can allow merchants to accept and process mobile payments.
The internet is quickly becoming customers' favorite way to shop for goods and services. Businesses that do not have an e-commerce website are at a distinct competitive disadvantage. MDS can help partnering companies to quickly set up an easy to navigate e-commerce website replete with a shopping cart. This will allow the business to reach out to customers worldwide. This can create a lucrative income stream and increase the profitability of any company. As the use of the internet as a shopping platform continues to grow the company will be perfectly positioned to take advantage of it.
Companies considering partnering with MDS have many choices. The partnering programs allow businesses to decide to pursue a joint venture, sell their merchant portfolio or participate in their residual buyout programs. Companies can also choose operational integration. This allows them to take advantage of joint venture pricing, lower their operating expenses and scale their business model. The result is generally higher salaries, improved stock values, bigger dividends, better equity and an enhanced product suite.
MDS can buy a merchant portfolio, improve merchant services sales, help with roll-up premiums, set up same day merchant accounts, offer competitive pricing and work with the business owner to enhance portfolio value. Merchant Data Systems also has excellent ISO re-seller programs along with a variety of ISO services and program products. For businesses in Montana this is a golden opportunity.
MDS is a merchant acquirer which has had a track record of success. Not only can they buy merchant portfolios, help with merchant processing and improve merchant services sales, they can offer business owners the resources and advice they need to meet and exceed the goals they have set for their business.