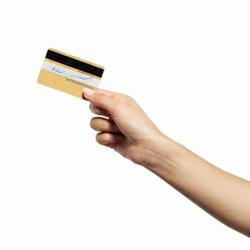 Merchant Data Systems stays on top of the latest trends in E-commerce and mobile payment options to help businesses stay competitive as the retail landscape changes.
San Diego, CA (PRWEB) April 26, 2013
Merchant Data Systems is reaching out to specific targeted business, like motorcycle dealers, to offer them new and expanding services. Since Merchant Data Systems specializes in credit card processing for companies, they know what it takes to make a company successful. From payroll solutions to the ability to accept electronic checks, MDS understands the needs of their customers and wants to ensure they are able to process electronic payments with ease.
There are hardly any businesses left that don't accept credit cards. The ones that don't accept them are only cutting their own revenues. Accepting credit cards is part of the modern business world and there is no way around it. People feel funny when it comes to carrying cash. Money can easily be lost or misplaced, and when carrying cash it might be easier to spend it more freely. Also electronic payments help those that are on a budget to stay on budget, not to mention the reporting aspects. Point blank, businesses need to accept electronic payments.
To accept credit and debit cards, a business must have what is called a merchant processing company. This company will take the funds from the consumer and put it into the businesses account. With some companies, this may be a difficult process, and not all merchants want to deal with risky companies, like motorcycle dealers. However, MDS is quite different because they are their own underwriting company. What that means for the merchants is that MDS does the approvals. They can approve a business that might normally be considered a risk and give them a chance with a merchant account.
While they do provide credit card machines and give the ability to accept credit cards, their entire scope of business goes far beyond that. For starters, they try to stay ahead on the technological advances. One such advance that has most people talking is the mobile credit card processing. Anyone who has a smartphone with Android or Apple operating systems can use the mobile payment feature. For motorcycle dealers to be successful, there may be times when they have to take inventory on the road. This can be difficult when it comes to getting payment. That cell phone that is used for ordering food or checking a bank balance can instantly be turned into a payment epicenter. Simply attach a small reader that MDS will provide, and then slide the card. The reader will send the information on the card for mobile processing. It works like any other transaction, in that the funds are put into the businesses account. Drew Freeman, President at Merchant Data Systems, mentions, "Merchant Data Systems stays on top of the latest trends in E-commerce and mobile payment options to help businesses stay competitive as the retail landscape changes."
Another way business, like that of a motorcycle dealer, make great money is having an online presence. To the online merchant, e-commerce is certainly an important part of any company. Having great inventory online, including bikes and biking supplies, needs to be easy to purchase and put in the shopping cart. Merchant Data Systems can help the business to set up their page and to make sure it is easy for customer to navigate. Having the shopping cart set up right can provide invoicing solutions to online customers. POS integration is another aspect that MDS delves into. Not only do they offer the ability to integrate, but also they will even finance the equipment. Whether looking to lease or to purchase, Merchant Data Systems has the package and answer that is perfect for the company.
There are times in every biker business that funds are not pouring in like they should. In fact, some find that this type of business can be feast or famine. When those down times occur, there is help available. FAST CASH is a merchant cash advance program that Merchant Data Systems created to help their merchants. By doing some calculations and looking at past processing reports, they will come up with a loan amount that works. This is similar to a cash advance, except it is for the business not the individual. Loan amounts can be repaid from future credit card transactions.
What about payroll solutions? Merchant Data Systems understands the frustration in dealing with the numbers game, which is why they have teamed up with 2 of the country's largest payroll companies. These companies will allow a business to simply call in the hours and they take care of the rest. Filing mundane tax and quarterly reports has never been so easy. Worried about end of the year W-2's, there is no need, they will take care of those as well.
Sure there are many merchant processing companies that offer great services and credit card terminals, but few have the years of experience and dedication to their customers that MDS does. They offer great merchant services and for their customers. Stop dealing with companies who are only in it for the money. Look to a company with a drive to make each business they work with have a better chance of success.