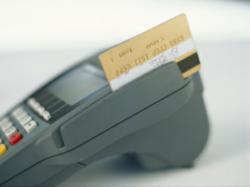 Miami Beach, FL (PRWEB) August 12, 2012
A motorcycle dealer business needs different streams of payment processing services to provide the best options for their customers. Many companies can benefit from signing up for merchant accounts and taking advantage of the different services available to merchants. Small businesses will be happy to know about Merchant Data Systems (MDS) teaming up with Karma Snack to provide new merchant services for these industries.
Merchant Data Systems are a complete payment processing business and Karma Snack is an Internet marketing company. The new relationship between the two companies will help merchants of MDS to increase their sales. Merchant Data Systems are expanding their services to the motorcycle industry. The company is planning to expand their online capabilities throughout the United States with the help of Karma Snack.
These solutions are great for a new business or one looking to expand. Both companies provide around the clock customer service, which means the new relationship will help businesses to make more sales. Merchants are going to benefit in a variety of ways from these two companies teaming up. Some of the benefits are merchant sales leads, improved client retention, shopping cart abilities, marketing services, innovative financial services, and new products to sell. The addition of Karma Snack provides merchants with customer interactive services. Customer interactive services can help small and large business to grow.
Re-seller clients and merchant can only increase sales with financial products that are enhanced with search engine optimization. Some people would like to start a business or need money to expand, but do not have the money. MDS provide commercial loans and lending to startup businesses or businesses that has been open as little as 30 days. Payroll solutions are another concern and an essential part of running a successful business.
MDS provides clients with an affordable and efficient way to run payroll. Merchants can process employment information accurately and with confidentiality. They can also utilize invoicing solutions, health insurance, life insurance, simple IRA plans, and disability. Merchant processing allows small businesses to accept credit cards through a variety of venues. The majority of purchases are made by credit card users.
Businesses are leaving money on the table by not providing different payment methods to clients. Different equipment is necessary for merchant services, such as credit card terminals, POS integration and credit card machines. Merchant Data Systems provides credit card processing services unique to each individual business. Other features consist of mail and telephone orders, Internet and eCommerce, check services, and acceptance of Debit and EBT cards.
Businesses can benefit from obtaining a merchant cash advance. MDS offers cash advances to merchants that can be paid back with future credit card transactions. The FASTCASH program provides new businesses with cash advances based on their projected monthly sales. The money can be used for paying taxes, meet payroll, acquire additional funding, marketing initiatives, or to purchase supplies.
Mobile processing involves accepting mobile payments with smartphones. Credit card payments are accepted by cell phone. This allows business to process sales at any time with ease. Merchants can choose from a variety of mobile processing equipment. Mobile processing allows for staying connected and being able to process sales while on the go.
Ecommerce and online store processing are taking brick and mortar businesses to the next level. Most people shop online or hear about a product through media websites.
Businesses are losing money by not moving to the Internet. Merchant Data Systems can help with bringing a business online with access to secure payment gateway and services. Online merchants can increase sales by accepting debit and credit cards and ACH payments on their websites. This service is a one source solution for running a successful online store and making transactions through a website.
Additional services consist of HTML5 software, next generation of payment process technology, and wireless acceptance of credit cards. Merchants have to prepare for the changes in technology. Examples are virtual merchants, real-time POS inventory management system, and electronic checks. MDS gives merchants the ability to accept credit cards from anywhere through secure wireless terminals. People use their smartphones for everything and in the future could make the majority of their purchases using a smartphone.
The business world is constantly changing and businesses have to stay competitive. MDS allows merchants to stay competitive by providing a variety of services and equipment. A motorcycle dealer needs a variety of payment processing services to stay relevant in an industry that is constantly changing.