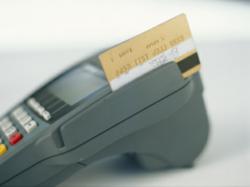 Albany, NY (PRWEB) July 16, 2012
New York merchant services has just reached an entirely whole new level as two giants in this respective market sector announced their team up in providing smart solutions for merchant services in New York. In this team up, Merchant Data Systems (MDS) and Karma Snack, a Miami SEO agency, will be offering both brick-and-mortar companies and online-based enterprises with innovative products and reliable services.
With Merchant Data Systems' competent and comprehensive suite of merchant account services combined with Karma Snack's long line of effective and superior marketing solutions, their team up proves to be a dynamic duo and a competition few credit card processing companies and marketing firms can equal. One thing to expect in this team up is the optimized capability of sourcing qualified staff for sales and retail organizations. MDS will now also be providing merchants with a broad array of financing services and products, such as capital funds, merchant cash advances, online merchant account management, Point-of-Sales integration, equipment financing, payroll services and, of course, the ability to accept credit cards through creation of credit card merchant account.
Established only more than a decade ago, Merchant Data Systems has been able to expand its services and operations impressively fast. Since MDS started, it has been driven and committed to superior service and innovation for both their payment processing solutions and their rendition of business-class customized client service. In fact, the CEO of Karma Snack, Eric Rosado, commented on MDS' track records for their customized services, further stating that their team up is the perfect combination of solutions for enterprises that are hungry for growth and success. Meanwhile, the President of MDS stated that this team up will not only be appreciated by merchants and business clients, yet the benefits will be extended for venture affiliates, ISO's, and retail agents from their merchant sales leads, latest products and services to sell and substantially enhanced consumer retention.
MDS aims to render marketing utilities for merchants and business owners, coupled with a diverse collection of intuitive financing services that acutely distinguish them from other payment processing firms that depend on price-reliant commodity sales frameworks. It is quite a win-win situation for merchants and organizations of all levels and sizes as MDS adds the client interactive utilities and practices of Karma Snacks that ultimately result in promoting merchant growth and success.
Both Merchant Data Systems and Karma Snack are already up and running, serving clients 24/7 all year long. Their team up fortifies accessibility to services including online mobile credit card processing and credit card machines with the support of two highly skilled and experienced customer support desks compounded together to help merchants and business clients in producing more sales and guaranteeing that they have the most satisfactory credit card processing program that is accessible at the present market. MDS will be implementing a consultative strategy with business managers and merchants to be able to guarantee their organization is armed with the financial hardware and software they are in need of while also maintaining costs to a very competitive range.