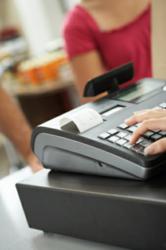 Bismarck, North Dakota (PRWEB) July 15, 2012
North Dakota merchants are about to experience an unprecedented opportunity to expand their business's revenue stream. Merchant Data Systems (MDS) has joined forces with Karma Snack, a Miami SEO agency. What does that mean for their merchant clients? Great things are about to be introduced into your business model's capabilities. If a company has been sluggish about developing an e-commerce website with SEO (search engine optimization) capabilities, now is the time to take their business forward and start an online merchant account.
By combining forces with Karma Snack, Merchant Data Systems is better able to provide online merchants with services. As the internet gains popularity for many shoppers, merchants who want to be part of that revolution will need state-of-the-art merchant processing to manage e-commerce business transactions. Merchant Data Systems can provide secure, encrypted payment processing with low rates through their payment gateway. If a business is just venturing into an e-commerce expansion, MDS can offer web design and e-commerce hosting, making the transition easier.
The business will not only be able to accept credit cards if they have an e-commerce website. For those traditional customers who insist on using paper checks, they can also accept checks. The checks are immediately transferred into ACH payments at the point of sale (POS). Check by Net is easier and more secure than ever. The customer selects their choice of payment, if they select Check by Net; the next step is to fill out a cyber check. When the check is approved, it is guaranteed even if the funds are not in the customer's account after it processes.
A North Dakota merchant, who already has a merchant account, will find these new business options a great way to open up new revenue streams. They can begin conducting field sales by adding mobile credit card processing. Karma Snack's technical expertise in mobile and internet merchant services gives MDS an opportunity to work more expeditiously with merchants who make credit card sales outside of an office environment and virtually. Merchants do not have to sacrifice security when using mobile credit card processing, because of the use of a variety of hardware options with the security of fraud protection and address verification services. So outside sales can be just as securely transferred as any transaction conducted by a merchant. Not only does a North Dakota merchant have the option of mobile transactions, they can accept credit cards for payment on their e-commerce website as well.
The important thing to remember when choosing MDS or other credit card processing companies is that not all processing companies are the same. Not only do the services differ, but the payment release dates vary. A business may be a small one that needs a constant influx of revenue to stay viable. With MDS, their payments are available the next day. Process payments using MasterCard, Visa, American Express, and Discover cards as well as checks securely with confidence. Their credit card merchant account may include the use of credit card machines or it may all be virtual transactions. Either way, with all the new advancements to MDS's technical capacity, a business' ability to tap into important revenue streams has expanded with the growth of MDS.