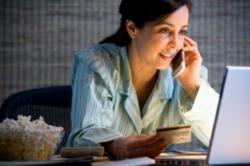 Columbus, OH (PRWEB) July 17, 2012
Any business, regardless of size or sector, requires some form of payment processing solution in order to acquire payments from their valued customers. In Ohio, the modern business model is slowly but surely revolutionizing the way merchants and business owners are capable of receiving payments. As both e-commerce and credit-card based solutions popularize into the mainstream business market, organizations and merchants have been forced to seek for such solutions and integrate new strategies to keep up with client demands. In Ohio, this kind of scenario is apparent in many markets and business sectors.
Ohio merchant services are fortunately encompassed by the services and products of Merchant Data Systems. Now that MDS has made the big decision of teaming up with Karma Snack, a Miami SEO agency, the expanse of services and products rendered to Ohio-based merchants and business clients have reached exponential heights. Together, this team up will offer both land-based and online-based clients with world-class products and services, such as business-optimizing SEO (search engine optimization) that aims to complement bulk merchant account processing. Carried from this new team up is the capacity to produce eligible leads for retail agents and merchants across the state of Ohio. The endeavor will also provide merchants with a vast collection of smart financing services and effective products, including capital funding, mobile credit card processing, payment gateway and terminals, credit card machines, POS integration, and a myriad amount of Gift and Loyalty incentives and privileges.
Regarding the expanse of both MDS and Karma Snack in the state of Ohio, Karma Snack's President Eric Rosado states that such team up is an impeccable marriage of cutting edge marketing solutions and top grade payment processing services that attempt in helping merchants and business clients in producing improvements in sales and profits as well as guarantee they have the highest credit card processing reachable in this modern day and age. To make sure this is achieved and that the new entity fulfills its high standards and promises to its clients, MDS and Karma Snack are already made accessible to merchants and business owners round-the-clock. In fact, this new entity augments the accessibility with the help and guidance of two units combined together to support all clients.
Through this new team up, merchants will not only be able to accept credit cards, but will also gain the confidence and peace of mind that each and every sale is effectively processed, despite of how their clientele opts to pay back credit card receivables. Via their state-of-the-art expertise and the latest technology that amalgamates together merchant websites and advertising campaigns to develop sales and profits. MDS, comparable with Karma Snack, has been proactively engaged in generating and designing tools and equipment that safeguard and develop outstanding success. Both firms have been proactive in integrating various initiatives to promote their client's business with an unequaled supportive infrastructure. With compounded technologically enhanced networks of both MDS and Karma Snack, MDS looks to the future and aims to being the well-rounded online merchant account and credit card merchant account service provider that few credit card processing companies can equal.