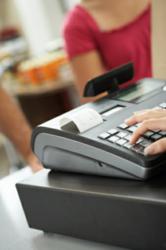 Miami Beach, FL (PRWEB) August 11, 2012
Merchant Data Systems has worked since its inception to create a range of merchant services to customers across the United States. The mission of the company from its founding has always been to help businesses, both large and small, flourish in the changing economic landscape of our business world. MDS is taking another step forward with that mission through a team up with Karma Snacks, an internet marketing company. The team up aims to bring a slew of new services to merchants in a number of industries including paint and wallpaper sales.
Merchant Data Systems and Karma Snacks' team up aims to bring a slew of new merchant processing services and eCommerce services to vendors in the home improvement industry. The team up will bring increased eCommerce solutions to the market as well as new and technologically-advanced mobile payment options, online shopping cart solutions, and online marketing packages.
Merchant Data Systems has focused their work on merchant processing services including, but not limited to, credit card processing, merchant cash advances, invoicing solutions, and payroll solutions. Through a slew of merchant services, MDS has helped many small businesses take the leap from the past into the technological future. While their industry is flourishing, MDS believes they can do even more to help small businesses succeed in even the most troubled of economic times.
The ability to accept credit cards has long been on the chopping block. Some stores resisted the move towards credit card processing for some time, but today the industry is changing significantly and few companies can truly afford to forgo credit card machines in favor of cash. Today's consumers use credit cards for most of their everyday purchases. They also use credit card terminals to process large and expansive purchases; such as home remodeling.
Merchant Data Systems has long understood why some businesses have been reluctant to change. Adopting the "if it ain't broke don't fix it philosophy" small businesses has actually stunted themselves in their ability to grow and flourish. Many believed that the process of credit card processing and POS integration was simply too costly. Merchant Data Systems saw this issue and worked hard to streamline the process through several varying packages offered to vendors both large and small. Credit card applications, credit card machines and terminals, as well as merchant cash advances and payroll options can all be secured directly through Merchant Data Systems.
Aside from bringing services to consumers through a quick merchant account, MDS is helping small businesses and the employees of that business by taking some of the burden away. Through a merchant account, small businesses allow much of their paperwork and time-consumer backend tasks to be done off site. By allowing a third party to handle the backend support of the business, employees are free to deal with more pressing issues. They have more time to speak with customers, deal with incoming phone calls, and even to build new and innovative marketing campaigns. Merchant Data Systems believes in creating a win-win situation for all businesses and those who own them.
Businesses have also failed to take the internet seriously because of the complex nature of it. Today's consumer, however, is internet savvy and looks to the net for recommendations and convenient ways to purchase items. An online identity is of paramount importance to today's paint and wallpaper stores who are forced to compete against home improvement, big box stores. Through the team up with Karma Snack Merchant Data Systems is ready and willing to provide small businesses with all of the necessary services they need to create a healthy and profitable online presence. Through cutting edge technology, online retailing can be set up by MDS professionals in an instant and mobile payment options and other interactive features can be built directly into the mainframe of company websites. It really is that simple; simplicity and ease for business owners has always been Merchant Data System's main goal.
Merchant Data Systems and Karma Snack have operated for years in the same sandbox. They both intended to bring merchants a variety of great services that would change and build the landscape of small, American businesses. As the monopolies continue to dot the heart of our nation, small and medium-size business must fight to keep up or face extinction. Merchant Data Systems has great affection for the service provided by large corporations, but they also believe that there is a place for small businesses within that landscape. Through the use of merchant services provided by Merchant Data Systems and Karma Snack, together, those very businesses can once again find their place in the sun. This team up provides merchants with a one-stop shop for all of their merchant needs. Merchant Data Systems is continuing to expand and is working hard to add new services that will meet the ever expanding needs of paint and wallpaper stores.