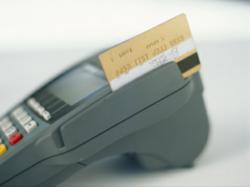 Technology for business changes quickly and Merchant Data Systems is on the very edge of those trends. They were among the first merchant service companies to offer mobile applications for payment processing.
El Paso, TX (PRWEB) December 26, 2012
Today, those who own pet shops or have a pet foods and supplies stores will need a way to process credit and debit card payment transactions. Merchant Data Systems (MDS) is able to meet all the credit or debit card transactions processing needs of any business. They also offer a variety of other services to help companies succeed in business, and maintain profitability.
MDS teamed up with internet marketing company Karma Snack, and together they are able to provide a variety of different ways for clients to increase sales. Together the companies are able to provide their customers with around the clock support. Their customers have access to the most effective programs to process credit cards in the industry.
There will always be a need for credit card processing, and MDS customers are able to take and process every major credit card in "real time." MDS offers more security aspects to Card-Not-Present payment processing. Their customers are able to process credit card and debit card transactions over the web, from a brick and mortar retail location, as well as take mobile payments.
Since many business need to make a sale at any location at any time, MDS provides their customers with mobile credit card processing. It's called ROAMpay and can work with a customer's cell phone, or even from their laptop computer. The mobile payment transactions performed are done with the highest industry standards. ROAMpay is Payment Card Industry (PCI) certified. Adelard Gasana, Co-Founder of Karma Snack, mentions, "Technology for business changes quickly and Merchant Data Systems is on the very edge of those trends. They were among the first merchant service companies to offer mobile applications for payment processing."
When setting up to receive payments over a website or online, a business can depend on MDS to offer them the best technology available. Their services for an online merchant are provided for dial-up, leased line, broadband or Internet based (IP) connections. They are able to provide a workable connections with any POS device located in the U.S.
When a business customer is in need of credit card terminals, MDS offers the industry's best in credit card machines with Verifone Merchant Terminals and Hypercom Merchant terminals. MDS provides lifetime equipment warranties for all the hardware their customers use. Their goal is to keep the customers credit card processing system functioning at all times.
There may come a time when a customer of MDS needs to have more cash than they have available. MDS provides a merchant cash advance program called Money for Merchants. This will enable their customers to get an advance of cash, based on their pending credit card transactions.
It makes no difference to MDS what type of business their customers operate. They are able to help any business accept credit cards. A large retail operation will have different needs than a small clothing store, but every customer of MDS is able to have a payment processing system designed to meet their specific needs.
When it comes to merchant processing, MDS has the capability to program any system that is designed to take credit cards. Utilizing one of nine front end transaction processing networks, it is able to connect with any software, hardware or intricate point of sale system. This gives the customer the chance to choose the best possible network options for capture, authorization and settlement of credit card transactions.
MDS provides its customers with a wide variety of merchant services. If a business is retail merchant, an e-commerce site, restaurant, mail and telephone order company, they have a plan available.
If a business is in need of payroll solutions MDS may have the answer. Their program is called "Merchant Payroll," and provides customers with a financially sensible way to operate their payroll, both effectively and safely. It is driven by two of the biggest Payroll industry operators. Having an efficient payroll system is important to every business. Merchants will know their employee information is being handled properly, and is securely maintained.
MDS provides businesses with a way for their customers to easily purchase from them online. They have the best possible point of sale, POS Integration features that provides an ability to attract the best possible customer base. Visitors to a company's website can easily browse the inventory offered, and make choices which will be placed into an online shopping cart. This can make the online shopping experience very positive.
MDS customers are able to utilize the online shopping cart feature as a way to create invoicing solutions, both online and in person. These types of invoicing solutions are an important part of operating an efficient e-commerce website. It's a way a company can have more funding and obtain additional financial assets.
Pet shops and pet foods and supplies stores should look into what MDS has to offer them. They provide technologically advanced credit card processing system, combined with their additional programs such as Merchant Payroll. It's obvious their programs are designed to help a merchant succeed.