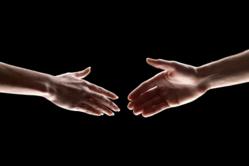 Merchant Data Systems has worked hard to offer a completely unique program from their merchant acquirer division. These programs offer business owners control and power in the face of mergers and acquisitions.
Providence, RI (PRWEB) January 11, 2013
The Rhode Island mergers & acquisitions partner program is in full swing with Merchant Data Systems paving the way. The mega giant, credit card processing company is now extending their current services to offer their customers help and becoming a merchant acquirer. A merchant acquirer is a company or entity that is looking to purchase an ISO Portfolio. MDS purchases these portfolios from other profitable business and in return helps them manage the financial transaction side. While this may sound a bit complex, it is all relatively simple.
Those looking to make some extra money can sell the ISO Portfolio to a reputable company, like Merchant Data Systems, and say goodbye to the headache and stress of managing these Merchant Portfolios. While the companies will still see monthly benefits from these transactions, they will not have the mundane chore of processing all these credit cards all month long. Companies that have had dedicated staff, just for payment processing, are finding they can downsize their office employees, which saves them money. The term ISO is often used, but many may not know what that really stands for.
ISO is often a term used to describe Independent Service Organization, or the portfolios of each client's information that is kept. When a person signs up for monthly credit card billing with a company, the company must keep an individual and secure file on this customer. What MDS is looking for is to join up with companies who have a large data base of customers, and need help processing their monthly credit card transactions. This data must be held in compliance with security regulations due to the privacy surrounding customers. The portfolios are private and the information that is contained inside is confidential.
When a company signs on with MDS, they are not just signing away their portfolio; they are getting the help they need to manage a part of their company. It is a win-win situation for both MDS and the company. MDS initially is looking for a company that they can make about a 20% profit on monthly. While this is not a great deal of money, the client will gladly let go of such a small profit margin to have the help they need in this area of their business. The best part, MDS is giving all the businesses cash for their portfolio, up front. Companies can still add clients or remove them as needed, they will still get to manage the portfolio, just share the payouts. Adelard Gasana, Co-Founder of Karma Snack, mentions, "Merchant Data Systems has worked hard to offer a completely unique program from their merchant acquirer division. These programs offer business owners control and power in the face of mergers and acquisitions."
To sell a merchant portfolio is rather easy. Simply contact MDS and give them the specifics about the company and the portfolios. Some companies may have more than one portfolio. They can choose to sell one and to keep another; the choice is up to the owner. The approval process can be easily taken care of within a short period of time and the cash can be used for anything a business needs. Once MDS has verified all the information is correct, they can take care of the paperwork and get the cash to the company for selling this portfolio. Most businesses could use a little extra cash, especially during the slower seasons.
For those who may be a bit skeptical on how this deal would be advantageous, some other ways this program can help is by providing office support. Since this company is open 24 hours a day, 7 days a week and 365 days a year, there is never a reason to not have the help that is required. They offer competitive pricing, roll-up premiums, a partner in these difficult times, stocks, equity and competitive pricing on electronic transactions. MDS has been in business since 1997 and has ample experience in electronic processing.
The beautiful thing that this program is doing for businesses is freeing up some of their time. While credit cards are easier and less of a hassle to accept than checks, they still have a downside. People love to file charge-backs when they think that they should not have to pay for something. Rather than the company owner messing with these often overwhelming issues, MDS will handle this and any other problems that occur within the portfolio. Yes, MDS will manage the entire portfolio for the company and take a small percentage of the monthly profits. When all the figures are laid out, the small percentage that MDS makes is much less than the costs to employ people to handle these accounts.
While MDS has always been known for Merchant services and sales, expanding their horizons to be able to buy a merchant portfolio from a company is a great way for them to offer better services to their customers. While they will always be known as a mega giant when it comes to merchant processing, they like to team up with other companies and offer more services.