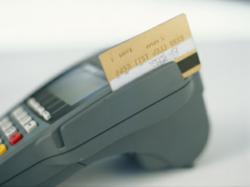 Miami, FL (PRWEB) August 23, 2012
Merchant Data Systems is one of the largest and greatest merchant service companies in the United States. In an effort to help specific target markets, they are branching out to help service stations with their credit card processing needs. As a valued leader in the industry, MDS has teamed up with Karma Snack to offer their valued merchants the best credit card processing services available as well as SEO and internet marketing services. The electronic processing needs of a business are vast and therefore it is important to have a merchant service company overseeing this financial aspect. Electronic processing is so much more than just deposited funds into a bank account; MDS takes it to the next level to offer their merchants more.
MDS is growing their merchant services accounts to reach the middle regions of the United States in an effort to grasp service stations. Wanting to gain a specific market focus, MDS is targeting specific companies in an effort to provide excellent merchant services. Most businesses come looking for a credit card terminal rental and someone to process the electronic payments but, MDS can help a business to process credit cards,finance their equipment, and much more. Here is a small sample of the many services that are offered:
Electronic Check Processing
Credit/Debit Card Processing
Wireless Credit Card Processing
Credit Card Equipment Rental
Credit Card Equipment Sales
Merchant Cash Advance
In House Financing
Customer Loyalty Programs
Effective Payroll Solutions
Easy Invoicing Solutions
Smartphones are the phone of choice for most Americans. The ability to access the internet at the touch of a button and make purchases quickly is essential for most individuals. Android and Apple are both major operating systems that are used and are compliant with mobile payments. Using HTML5, it is possible to complete transactions by simply swiping a card through the card reader attached to the phone. Businesses are finding that more and more customers want the mobile payment services and they need to step up their payment systems to incorporate this. MDS can help any merchant ensure they are compliant with all the demands of their growing customer base.
Customer convenience is the core of MDS' business. Most customers prefer to use plastic credit cards as opposed to cash. Having the right merchant services could potentially save a great deal of money on monthly processing fees. Credit card terminals are just a small part of what MDS can do. The lower fees and processing schedule is what is important. MDS strives to be the best in the business and to offer their merchant fair processing fees.
Retail stores are becoming a thing of the past. Online purchases have far surpassed those made in retail establishments and it is believed that by the end of 2014, most purchases will be made electronically. MDS is prepared to support their valued merchants to ensure that their SEO and e-commerce shopping carts are ready for increased sales action. Service stations can also sell novelty items online and boost revenues. Online transactions are a major concern for consumers when considering security. MDS ensures they are compliant with all safety requirements in online transactions. Processing credit cards can be a hassle free process when a merchant has MDS standing behind them. When a credit card is swiped, the funds will be automatically deposited into the merchant's bank account with a couple business days. The merchant needs to do nothing more than batch out at the end of each evening.
Many business owners think that they need a merchant account just for the ability to accept credit cards, but MDS offers so much more. Many merchants use POS integration to link all of their systems together. It is an excellent way to make everything easy. Pulling reports and running credit cards can be simple when a company uses integration. If a business prefers not to use credit card terminals, they can easily finance or purchase equipment that has credit card readers built into the registers. These provide accurate records and the ability to pull reports at the touch of a button.
Nearly every business has credit card machines, but the services that MDS provides goes far beyond the machine and merchant processing. MDS provides electronic check processing, payroll solutions, merchant cash advances, and so much more. MDS offers more services to their valued customers than any other company. Merchant Data Systems strives to exceed their valued merchant's expectations by offering superior customer service and the ability to assist them in the business world. Having a support system, including the ability to obtain a loan, is essential when dealing with this tough economy.