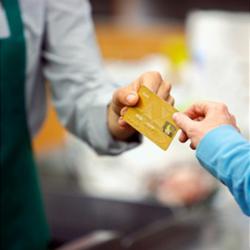 Merchant Data Systems has expanded recently and is currently working with other leaders in the industry to ensure they are offering their clients the most expansive services available today.
Pittsburgh, PA (PRWEB) April 11, 2013
Every business owner understands there are certain requirements a company must invest in to find any form of success. One example of these requirements is found with investing in services that will help to accept multiple forms of payment to satisfy consumer demand. Merchant Data Systems has represented one of the best opportunities for a business owner to take advantage of to accept various forms of payments in addition to taking advantage of the best technology resources. To the benefit of many companies, MDS is expanding its merchant services to a wide variety of different venues to further increase the opportunities for business owners.
One example of a market where MDS expansion has significantly impacted the business exists with the sewing and fabric industry. This represents a growing marketplace where more individuals are turning to for the opportunities to produce handmade products for friends, family, as well as small business options. The growing demand in this industry has required small and large businesses to seek new opportunities when it comes to managing credit card processing in addition to expanding business potential. Drew Freeman, President at Merchant Data Systems, mentions, "Merchant Data Systems has expanded recently and is currently working with other leaders in the industry to ensure they are offering their clients the most expansive services available today."
When looking at the traditional store environment, the solutions of Merchant Data Systems have impacted the success of these businesses by offering quality solutions to accept credit cards. With POS Integration, businesses now have the opportunity for accepting a variety of different credit card payments so consumers can easily pay for the goods they are looking to invest in. With the introduction of credit card terminals, customers can easily process their own payment and simplify the checkout process. Along with the opportunities of credit card terminals, businesses can also look to take advantage of resources like merchant cash advance where consumers can take advantage of even more options when shopping.
While the opportunities of MDS have helped significantly improve the success of stores within this industry, it has played an even greater role in online merchant opportunities. Through the resources of shopping cart solutions, business owners can now run a successful online business that features a variety of different products that consumers are interested in. When a customer needs something simple like a needle, they can easily visit an online website, take advantage of invoicing solutions to make a purchase, and utilize different credit card processing options are to make payment.
The solutions provided by MDS have even helped to further expand this industry with opportunities like mobile credit card processing. Now companies can take advantage of mobile services where their associates visit clients, provide the goods requested, and process mobile payment on-site. This will significantly improve the efficiency of a business as well as display how to expand mobile and e-commerce solutions. All of this is the result of a business investing in the new opportunities that are provided by MDS.
In addition to the incredible ways the fabric and sewing industry has been impacted as a result of MDS integration, there are even greater opportunities as a result of MDS expanding its own capabilities. For the small business seeking to get off the ground, there are solutions such as a merchant cash advance where an individual can qualify for a commercial loan in as little as 30 days. This can help with quick expansion into a growing industry and provide the capital needed to find immediate success.
For the businesses that are seeking to improve efficiency when it comes to managing expenses and revenue, there are payroll solutions offered through MDS. This can help to increase the efficient management of payroll by accessing high-quality technology to manage associated hours, accurately calculate payment, and properly manage necessary taxes and pay reductions. All of this is conveniently offered to any business looking to maximize its opportunities from MDS investment.
Businesses regularly have to rely on a variety of different resources to find long-term success. Rather than trying to save money by avoiding this investment, consider the unique possibilities that are provided to a business through Merchant Data Systems. With the aid of this company, a business can maximize credit card processing solutions to provide more payment options to satisfy consumer demand. In addition to investing in these solutions, a business can also access technology like credit card machines that will help to easily process payment and get customers in and out swiftly.
As a result of MDS technology a business can easily expand into the e-commerce environment and take advantage of online solutions that will easily process orders and payment. This alone can expand a business significantly through online possibilities. For the smart business investor, there are even opportunities for expanding into the mobile environment to improve product distribution and reach a greater number of consumers looking to take advantage of mobile credit card processing and delivery.
For the business owner looking to seriously improve their success, make sure to identify the incredible merchant processing possibilities available with MDS.