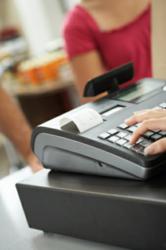 Saint Paul, Minnesota (PRWEB) August 01, 2012
There is an option for snowmobile dealers or any kind of motor sports dealer for that matter, for their payment processing which might not have considered. Merchant Data Systems is a multifaceted, credit card processing company that goes way beyond just accepting all credit cards. MDS offers multiple services that can be tailored to the special needs of a business and is now offering new merchant services to snowmobile and motor sports dealers.
High Receipt Amounts or Uncharacteristic Payments
Motor sport dealerships have unique characteristics with regards to their revenue. Receipts from purchases can vary anywhere from $10 on a pair of sunglasses to 100,000 or more. Extreme differences in purchase amounts can cause problems with electronic payments getting approved. The characteristics of a company's payment requests is one of the things monitored by credit card companies for security purposes. So, uncharacteristic purchases get denied or delayed pending further verification or actual funds transfer.
Merchant Data Systems provides the rare service of working with up to nine transaction processing networks. This can allow customization options and a more active payment gateway in which to process payments. This makes MDS one of the friendliest companies, in the field of merchant payment processing, to a motor sport or snowmobile dealer.
The Latest Technology with the Payment Gateway
At the heart of the services provided by MDS is the Global Gateway Payment Solution. It interfaces with a client's computer or even laptop and mobile devices. Even more, it handles all of their POS integration. Whether a sale is made at a desktop, the credit card machines at the till, or out in the field, the Global Gateway is one of the most powerful merchant services available for small to medium sized businesses.
MDS clients can also take advantage of the new ROAMpay virtual payment terminal. These are perfect in truly rugged areas where even a laptop could be cumbersome. Service trucks, stations, or kiosks can also accept payments with MDS using the latest in mobile payment technology. Mobile apps allow users to process payments with smartphones. Clients can attach card readers, or punch it in the old fashioned way. They can also integrate this software with their main computer. This can allow them to transfer data, order items, do inventory, and several other merchant services from anywhere they can get a signal.
Most successful retailers are well aware of the potential for sales that they can achieve online. In order to do this successfully, several different elements must be in place. A new and appealing website, a shopping cart, product catalog, and of course a payment transfer network. This is one of the newest and most dynamic services provided through MDS. Partnerships with industry leaders has been a successful business strategy, now it has brought web design, SEO marketing, web marketing management and the most up to date social networking available. This cooperation of Karma Snack Web marketing and MDS integrates what both companies do best and makes a most appealing product for internet marketing. Don't miss the opportunity to get your business put online by two of the best companies in their industries.
Many other services provided by MDS can be tailored to fit specific business needs. Through contracts with national services, they can provide payroll solutions like check preparation, local and state payroll deductions, and even insurance and simple IRA plans.
They can even give provide financing for businesses, not just for credit card terminals and other business equipment, but also for other business needs. They have been providing financing for everything from start up capital to farm equipment.
Another financing product from Merchant Data Systems is the payday loans that they offer small business owners. With the relationship they already have with their customer, the customer is are eligible for a merchant cash advance that, in other palaces, are hard to get if you are self-employed.
They can help clients with equipment leasing and financing to get their credit card terminals up and running. They have email invoicing solutions for eCommerce buyers. If clients have a good website, and just need to integrate payment software, the MDS payment processing system works with any software currently in use.
MDS has taken many of the merchant processing services that companies previously had to get from many sources and put them all into one dynamic service. That's why, their service promises to do more for a company than other credit card processing services.