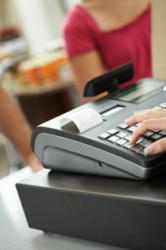 Merchant Data Systems believes in working with their clients. Through dedicated business relationships the company aims to help businesses expand and grow to their fullest potential.
Newark, NJ (PRWEB) April 13, 2013
As more individuals seek to improve their health, encourage their children to be active, and increase their own desires to be active, one of the quickest growing industries is with sporting goods. For the business professional who manages sporting goods stores, it is important to take advantage of resources that will help to improve business efficiency. Merchant Data Systems has expanded their services and with these resources, a business can take advantage access to a tremendous number of opportunities for increasing business success. Drew Freeman, President at Merchant Data Systems, mentions, "Merchant Data Systems believes in working with their clients. Through dedicated business relationships the company aims to help businesses expand and grow to their fullest potential."
POS Integration
The first step a company needs to take to get the most out of their MDS investment is found with integrating POS solutions into their physical businesses. This can help to improve the sales success of a business as it improves credit card processing to increase customer satisfaction. The best way to accomplish this is by taking advantage of resources such as credit card machines.
These credit card terminals make merchant processing easy. One of the best opportunities of working with MDS is the swift processing time associated with every transaction. This will improve customer satisfaction since a business can accept credit cards in a timely manner.
E-Commerce Opportunities
One of the greatest opportunities discovered with sporting goods stores taking advantage of MDS merchant services is found with e-commerce possibilities. Almost every business can find a significant increase in revenue potential when it embraces the possibilities of the internet. When a customer visits a website they can take advantage of shopping cart tools to help them accumulate a variety of different goods.
Once all these items have been accumulated within the shopping cart feature, they can then easily take advantage of online merchant solutions to make a payment. By working with MDS, a business can provide many different payment options that will quickly be processed so that a business can receive the funds provided as well as manage accurate invoicing solutions so products can be shipped or delivered efficiently.
As a sporting good business, there are many different companies to take advantage of to expand business success. Not only should a business be looking to access individual customers, it would also be advisable to seek larger contracts such as Little League baseball, soccer leagues, or any other local sports. By taking advantage of larger contracts, a business could implement a mobile payment system where products can be delivered to a specific location and payment can be processed immediately.
Many of these leagues are often looking to simplify the demands placed upon their volunteers so the greatest opportunities to take advantage of is found with delivery services that provide mobile credit card processing. This way a business can increase sales by taking advantage of larger orders and having payments easily processed in person at the location of a customer's choosing.
Payroll Solutions
One of the largest expenses related to managing a business can be found with payroll demands. It is important every business take advantage of the highest quality representatives to support their business so it is also necessary to pay these individuals accurately and on time. With the payroll solutions provided by Merchant Data Systems, a business owner will be able to keep accurate track of any hours that are accumulated during the workweek.
This information can be transferred to a payroll operating system so payment can be completed where hours are documented and taxes are removed. This will help to maintain an accurate account of how much payroll is costing the business in addition to simplifying the tax demands during tax season. All of this works towards improving cash flow and identifying opportunities for increasing revenue or decreasing expenses.
Commercial Loans and Lending
If a person is looking to create their own sporting goods stores or expand their existing resources into the online or mobile environment, another feature of MDS is found with merchant cash advances. This merchant cash advance opportunity allows a business to easily access capital that would be required to expand business potential. An entrepreneur can gain access to these funds in as little as 30 days which will help them to immediately take advantage of new ideas or strategies.
High-Quality Technologies
The greatest feature of working with MDS is accessing high-quality technologies that will improve business results. A business can easily invest in credit card terminals that will help to improve transaction speed as well as increase customer satisfaction. Online solution such as shopping cart and credit card acceptance will boost the business' success as they turned to the e-commerce environment. Even mobile technologies can increase success as a business accesses attachments for the phone or applications that will easily process payment.
All of these opportunities are available to any professional in the sporting goods industry when they make the decision to take advantage of Merchant Data Systems' new services.