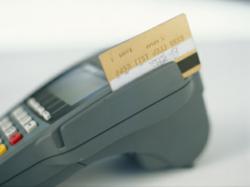 Raleigh, NC (PRWEB) September 25, 2012
Providing tax preparation services is a great and promising business. Everyone needs it and as long as the system works, it'll fall short of customers. But the main issue faced today by traditional tax preparation firms is payment through credit cards. With technology furthering, more and more individuals have switched from cash to a cashless form of payment. So, how can one resolve such issue to avoid loss and maximize profit?
Merchant Data Systems can help businesses accept credit cards in no time. MDS is a full-service payment processing firm that provides a broad range of services to all business forms.Just recently, MDS has augmented its products and services by teaming up with another giant in its respective service niche - Karma Snack.
Together, this team-up aims to offer both brick-mortar and web-based firms with the merchant services and products they need to optimize business results. These include search engine optimization, lead generation, equipment leasing, PoS integration, invoicing and payroll solutions, etc.
Both firms are already accessible round the clock and is reinforced by the accessibility of two customer support units teamed up to help merchants in producing new sales and guaranteeing they have the most superior credit card processing service plan accessible on the market. As stated by the executives of MDS, this team-up will not only be beneficial towards merchants, but also for venture affiliates, ISOs and sales partners. Projected benefits include merchant lead generation, new products to offer their clients, and substantially enhanced consumer retention.
Through the solid foundation of Karma Snack in marketing, MDS will be providing tax preparation firms and other merchants with a vast array of state-of-the-art finance and marketing services. This, complemented with the award-winning customer support of Karma Snack, will be a powerful tool for firms of all sorts and sizes.
Services Offered:
Credit Card Terminals
Offering a broad range of merchant products and services, MDS helps clients in accommodating payments via credit card. MDS firmly believes in supporting its cutting-edge credit card machines and other equipment. As such, they offer lifetime equipment warranties on different hardware choices.
Merchant Processing Services
Through MDS, tax preparation agencies and other merchants will be able to sign up for a merchant processing program. Software programs offered by MDS are also backed up by a lifetime warranty to inspire confidence and peace of mind to merchants using it.
Mobile Credit Card Processing
Using their strong connection with ROAMpay, MDS is able to provide a virtual terminal for both computers and mobile phones. The mobile credit card processing software from MDS is designed to work on hundreds of mobile phones and not just the iPhone. Furthermore, it works well with all chief carriers. Whatever a company's clients are using, they can rest assured that they can comply with mobile payments placed by their clients.
Payroll and Invoicing Solutions
Finance management and related responsibilities consume too much time and effort from tax preparation firms. By employing MDS, businesses get the power to transfer all these burdens and hassles to a pro. Rather than working hours on piles of paperwork, businesses can allocate their resources to more important matters.
Web-Based Services
E-commerce tax preparation firms require extensive help prior actually getting anywhere with their venture. From shopping cart software, consistent sales lead generation, web design and development, and so on, the services for both brick-and-mortar and online merchants are diverse.
Merchant Cash Advance
To be able to start a tax preparation firm, one must have the necessary finances to support start-up needs including equipment, supplies, manpower, space, utilities, etc. MDS provides this financial support so that businesses can start achieving their goals in an effortless and fast way. Interest rates are surprisingly low and terms are very flexible and easy to comply with.
Industry Services:
Apart from tax preparation firms, MDS also caters to a diverse range of clients including the following:
Retail
MDS offers innovative payment processing solutions. The company manages any retail point-of-sale or software to optimize credit card and check approval.
Restaurant
World-class restaurants around the world work with MDS to be able to manage all restaurant-based POS systems and software plans. Restaurants are also able to benefit from MDS' Cash Advance program that is made possible through the company's strong and solid relationship with Money for Merchants.
Mail/Phone Orders
Such firms can benefit from MDS' services as they execute order processing needs and manage quick payments for products and services ordered. Regardless if businesses conduct operations through mail, telephone, web, or email.
Petroleum
MDS completely supports fleet card processes, such as IP, Voyager and Dial. MDS delivers intuitive business solutions to meet the demands of Petrol clients and understand all of the technical attributes of Petroleum processing to guarantee these accounts are carried out and processed effectively.