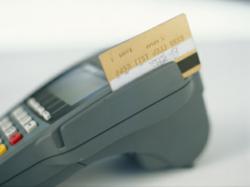 Merchant Data Systems understands wireless processing options are the wave of the future and have worked tirelessly to develop efficient packages to meet the changing and unique needs of brick and mortar retailers.
Denver, CO (PRWEB) January 09, 2013
While there is claim that America is in a financial crunch right now it hasn't appeared to detour folks away from the open road. One possible reason for there being such a boom in travel recently should be credited to our ever-increasing options in technology. Thirty years ago, no one could have guessed how very simple it would become to purchase anything our hearts desire via a computer.
In fact, online shopping is such a convenience that it is expected to surpass traditional shopping means entirely within the next one to two years. When it comes to tourism, the industry itself has seen a dramatic increase in online sales. With travel sites, consumers can book a flight, pay for lodging, and a dinner once they get there, before they get there. In addition to this, all of the special offers and discounts you get from these sites with reserving a room or plane trip in advance have virtually made the online merchant an overnight success. However, they are not alone in this process.
Online Merchants and MDS:
Another component in the success of merchant processing is Merchant Data Systems. MDS got its start in 1997, and is centralized in Miami, Florida. Since its debut that year, more and more online merchants have hired the company to be their virtual bookkeeper. With credit card processing online being so popular, merchants can profit quickly with a merchant cash advance from companies like MDS, which makes the role of being an entrepreneur even more gratifying.
What's more, is that since MDS joined with the marketing giant, Karma Snack, the idea behind merchant processing has been taken to a new level, as Karma Snack is now a leading marketing force in the mobile payment process. Also, as a benefit to consumers, mobile credit card processing enables one to purchase anything while on-the-go. Adelard Gasana, Co-Founder of Karma Snack, mentions, "Merchant Data Systems understands wireless processing options are the wave of the future and have worked tirelessly to develop efficient packages to meet the changing and unique needs of brick and mortar retailers." Truly, such a tool is a highly valued traveler's aid. Mobile payments seem to be exceptionally popular in international travel with some of the most visited destinations being the Orient, the Middle East, and Europe.
Processing the Payment:
Tourist Attractions & Exhibits rely on credit cards as a major source of their daily profits just as much as the physical businesses do, and actually rely on it more. Electronic Payments are favored by online business owners for the obvious reason that it guarantees the operator of that business will be paid, and if a merchant has employees, online payments will ensure they get their share as well. MDS is also there to work with the merchants and come up with the best payroll solutions and invoicing solutions to lessen the strain of that merchant having to work out their own inventory and employee payment methods, while other benefits to using MDS services include having a standard POS integration to broaden that customer/merchant connection.
Online Credit Card Spending – The Pros and Cons:
Although they are still being used by many people, traditional credit cards have taken quite a nosedive online recently. The positive side of traditional credit cards is that they do provide the customer with a convenient alternative to say writing a check, but so do gift and pre-paid credit cards. In the year 2009, the credit card was still the preferred method of online consumers who came in at 43.5%, spending no less than $205 billion that year.
Yet by the year 2014, credit card sales are expected to drop to 39.4%, and debit card spending is also expected to decrease from 28% to 25.6%. With traditional online spending taking such a big plunge, it is possible that e-commerce representatives will have to do some rewrites in their financial journals. Credit cards normally mean having to pay high interest rates, monthly fees and an annual cost in order to indulge in that particular card companies services. Whereas pre-paid devices of the like charge next to nothing for their services. Although, there are exceptions to this rule as well such as with any real, pre-paid card.
There are still monthly fees and a charge is placed on the card each time it is used to buy an item, or when the card holder makes an inquiry on their account via an ATM. A gift card of course, charges no fees for use and some are even reloadable after the original amount has been spent. In all actuality, it really shouldn't make that much of a difference in merchant services, as online customers can use either one of the several types of credit to make a purchase. Gift cards and pre-paid credit cards can be used just as freely where a business will accept credit cards. It's as easy as going into a physical location, using credit card machines or credit card terminals. The only difference is once a purchase has been made online, the item is sent to a virtual shopping cart and shipping is added last.