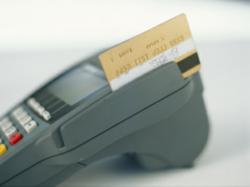 Miami Beach, FL (PRWEB) August 20, 2012
Variety stores are a unique and interesting business endeavor, sure to garner the interest of any community they set up in. After all, they have something for everyone, and that's going to draw the bargain hunters and the treasure seekers who want to see what is available on any given day. Of course, a successful variety store is built off of more than the product it offers; success also depends on what methods of payment it can accept. Merchant Data Systems is now offering new services that will greatly benefit variety stores.
What About Credit Card Processing?
If a business wants to accept credit cards, then it has to be sure to have the right support from a merchant services company. Convenience is one of the biggest concerns that customers will have when deciding whether or not to come back to a place of business. If customers have to go to the bank to get cash, or they have to write a check for their purchases when they have a perfectly valid credit card that a business can't accept, that's going to cut into a lot of profits. That's why businesses need to be sure that they have credit card terminals and the necessary support to use them before opening the doors to the public if possible.
That said, how does a business choose a service provider? Well, if a business needs merchant cash advance, credit card machines, merchant processing, payroll solutions and other answers for financial questions all under a single roof there's really just one company to go to. That company is Merchant Data Systems.
Why Choose Merchant Data Systems?
Merchant Data Systems, or MDS, is one of the premier services for businesses in today's market. It covers all business credit card and support needs, equipment, and eCommerce and Pos Integration (or point of sale integration) needs. These are all important considerations for any business looking to provide the best customer service.
So what does that all mean? Some companies that provide technical support for businesses that want to accept credit cards might only be able to use certain types of equipment or certain types of software formats that are compatible with their networks. If a business wants to accept mobile payment options, for instance, it will need something capable of using HTML 5. It can get very confusing, and it requires a business owner to look very carefully over what services their providers can offer and what they can't.
Merchant Data Systems planned for this kind of service confusion and it has built its business on offering its customers everything in a single, integrated platform. As merchant services become more and more necessary for modern business, the walls between different products and services are breaking down. It's similar to the PC versus Mac computer argument. Once upon a time, it was a valid argument to say that users had to have one or the other to run X kind of software. However, the competition didn't prove fruitful and manufacturers are releasing products that will work on either platform, which maximizes the number of clients that can use their products. That's what MDS did, and then some.
Merchant Data Systems provides technical support for today's business needs, as well as for the technology of the future. The company is always looking towards the future, seeing what kinds of technology are becoming more popular. Then MDS lays the ground work to expand into that area of technology and integrating it into their current network. So while they offer invoicing solutions and virtual shopping cart services today, MDS is also prepared to offer mobile payment processing for the market of tomorrow.
One Step Ahead
The technology that's used to accept payments is always changing. Credit cards, while they're everywhere today, were once a strange, new rarity. The same could be said of smartphones, which have taken the market by storm. Even a handful of years ago the idea that someone could turn a smartphone into a credit card terminal with a software download and a basic accessory attachment was ludicrous. In sports stadiums, conventions, and renaissance fairs all over the world, that's exactly what many of the merchants have done in order to accept credit cards and ensure that attendees don't have to go to the ATM to make a simple purchase.
Merchant Data Systems covers these options and they are already investing in the latest payment options for tomorrow. Soon people will be able to pay for their goods just by waving their smartphones in front of a reader and having the reader automatically bill their account. What's next? Biometric devices that connect to a customer's bank account? Whatever the solution is, MDS is already looking into it. What seems like far fetched science fiction today can quickly become the reality of tomorrow's payments.