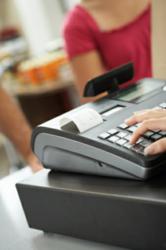 Miami Beach, FL (PRWEB) July 25, 2012
Merchant Data Systems (MDS) and Karma Snack are announcing their "Team Up" in services and marketing to the Veterinary Services community. This duo plans for an amazing achievement.
MDS offers exceptional services to many businesses to help in growth, design, technology, and partnership portfolios. Even a business that has been in operations for as little as 30 days is encouraged to take advantage of the many benefits MDS offers. Merchant cash advance, debit and credit card processing, check conversion, POS integration and equipment leasing, and sales are just some of the services they offer. MDS leases credit card terminals and will allow customers to set up a virtual shopping cart to receive payment for products. The MDS gateway design allows the business to process transactions over a wireless network. This is especially important for those who work while traveling or in unconventional locations. Convenience and technical expediency are key elements to business proficiency.
Merchant Data Systems has added Veterinary services to their acquisition. MDS makes it possible for this type of company to cut costs and continue conducting their business more efficiently now that they are partnered with them. The great services that MDS provides is available throughout all of the United States. Technology for the business world is imperative. A great service MDS also delivers is eCommerce solutions which is one of the most significant variables for ease in operations. A business has to have a quick way to sell and buy products, eliminate mistakes in invoicing solutions, and stay accountable to their staff with payroll solutions.
Business operations begins with proper management of processes. MDS has developed ways to alleviate the stress from daily business activities. The mobile payment options accepts credit cards and will allow your business secure access for all your customers to order your product via the internet. MDS offers a warranty solution that allows check acceptance and makes the process simple as accepting credit cards through credit card machines.
Veterinary services have intricate machines and equipment that they rely on daily to run a smooth business. Their services range from surgery and animal health to exercising and cleaning your pet. MDS' reliability helps these businesses to continue their routine with superb service. Merchant processing is just one key that Veterinarians depend on to provide excellent service to their patrons.
As stated earlier MDS and Karma Snack will be teaming up to help their customers enhance their marketing with online business optimization and merchant services. Karma Snack has expert SEO consultants that will give any company a quick start in marketing, while MDS keeps productivity progressing to another level. The combo will add eCommerce with traditional business practices for great operational advantages. It's important to know that both of these companies are available 24 hours a day, 7 days a week. This will enable all clients access and ease to create convenient workflow. The merchant community is growing by leaps and bounds, MDS and Karma Snack has tapped into the very core of these companies to help their operations, finance, and marketing activities.
Karma Snack has prided themselves in helping many businesses become prevalent in their own niche and also helping them continue in growing success financially. MDS, being started in 1997, has grown year after year in POS integration and eCommerce. A business can not survive today without both technologies. The two companies are excited about the growth they are about to embark on and believe it will give so much more potential to every company that will consider their outstanding plan. The two companies believe this team will work substantially well together to motivate many other companies.
The extensive approach the two companies are taking will unveil unlimited ways for merchants to change how they handle their operations. For example, payroll solutions is one of the most important functions of any company to handle on an annual basis. Both MDS and Karma Snack have very distinct and competent methods to assure mistakes are eliminated and all facets of payroll meet superior standards.
Success comes with time and deliberate and exceptional business practices and values. This team will bring the best out of any merchant who decides to use their services. They have everything a business will need to produce phenomenal results.