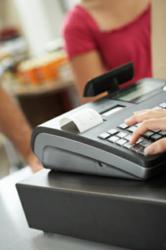 Richmond, Virginia (PRWEB) May 31, 2012
Merchant Data Systems (MDS) along with one of its most cutting-edge business partners, Karmasnack, an innovative marketing consulting service that specializes in SEO capability, social networking, and market proliferation, is expanding into Virginia and the interior states of the U.S.A. Now is your chance to advertise your business to the world as a modern, streamlined entity that is in tune with the future of E-commerce. Merchant Data Systems is one of the country's most experienced merchant account providers and can quickly set up the perfect online merchant account for your promising brick-and-mortar or mobile business.
Credit card processing companies often are very slow at pushing through purchases. Merchant Data Systems gives you access to a payment gateway that allows same day processing, professional website design, and corporate promotional strategy.
Take Your Business Anywhere.
Merchant Data Systems, along with quickly setting up your merchant account, can outfit your operation with the latest credit card machines and mobile credit card processing devices available. With Merchant Data Systems' services, not only will you be able to quickly and flawlessly accept credit cards, but you will also have the support of a data service that has been doing business for almost two decades and is trusted by health care providers, automobile salespeople, hospitality companies, online educators, attorneys, and telecommunications specialists throughout the country.
The Future is Closer Than You Think.
In the present business environment it is nearly impossible to be successful without offering credit card processing to the general public. The next generation of sales and marketing will involve becoming completely compliant with a customer base that can use what you've got anywhere at anytime. With a credit card merchant account from Merchant Data Systems, you can fully take advantage of the next generation of customers by doing business on mobile phones and android devices, smart devices, and merchant domains in the cloud.
Merchant Data Systems is constantly working to outfit traditional and ultra-mobile merchants with the most advanced payment processing equipment, point of sale equipment, gift card and loyalty programs, electronic check processors, and payroll processing programs available. Now is the time to become one of the first to experience real growth with MDS and their partners Karmasnack.
Virtual merchant assistance and instant processing of payments are what success in the future of business will require. Merchant Data Systems and Karmasnack can set you up to embrace that future and flourish in it. Imagine being a pretzel vendor at a sporting event somewhere in the middle of nowhere. If there are customers arriving from anywhere in the world they will be able to see what you have to offer before they even arrive. That is planning. That is foresight. That is the formula for success. Let MDS guide you along the way!