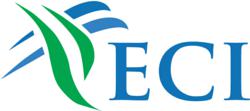 Phoenix, AZ (PRWEB) December 18, 2012
Consumers want to spend money, and they want to spend money at small businesses. This year, the National Federation of Independent Businesses and American Express reported that consumers spent $5.5 billion on Small Business Saturday, up nearly 21 percent versus last year. Merchant solutions provider, Electronic Commerce International is recommending that businesses evaluate their in-house payment processing system to deal with growing consumer demands and mobile trends.
In November 2012, the Thomas Reuters/University of Michigan suggested that consumers felt more optimistic about employment prospects and the outlook for the overall economy. Market analysts everywhere say that this is likely fueled in part by holiday spending but the findings also suggest that consumers are optimistic about the continued improvement of the economy and feel they will soon have the wherewithal to return to near pre-recession spending levels.
This potential for new clientele in the door is going to leave many small businesses struggling to keep pace. Consumer shopping customer surveys routinely show that buyers don't want to wait in long lines, and get increasingly frustrated when merchants don't accept credit or debit payments and even more are clamoring for mobile payment solutions. Small businesses will need to invest in updating their payment infrastructure now, if they hope to service 2013's customers.
"We're seeing positive trends leading into 2013, and we want to help small businesses take advantage of the improving economy," says Jim Anderson, CEO of Electronic Commerce International. "As capital continues to shift to the tech savvy generations of today, we strongly advise small businesses start now by evaluating their retail payment systems, as consumers are looking for quicker, simpler payment solutions."
About Electronic Commerce International:
For more than a decade, Las Vegas-based Electronic Commerce International has been providing affordable, personalized payment processing solutions to merchants of all sizes in the United States and Canada, so business owners can focus on growing their company. ECI has more value added services for small, medium and large businesses than anyone, like Text Marketing, Business Lines of Credit, Merchant Cash Advance, Gift and Loyalty Program, Mobile Processing, 90 Days Same as Cash and Check Guarantee. ECI prides itself on superior customer service, offering support 24 hours a day, 7 days a week. To learn more about Electronic Commerce and their extensive products visit them at http://www.ecistore.com.