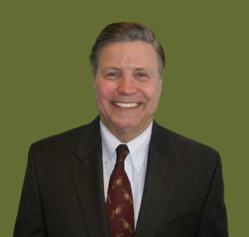 The merchant processing industry has done a 180 from where it began in 1991,
Tustin, CA (PRWEB) July 26, 2012
Merchant Relief Council (MRC), is proud to announce the appointment of William Wilkinson as their National Director of Client Services. Mr. Wilkinson is recognized within the merchant services industry as a leading business development expert and directed the sales and marketing efforts for Bank of America Merchant Services (BAMS), Chase Paymentech, and Fifth Third Bank Processing Solutions (now VANTIV). MRC is the industry leader in merchant processing auditing and management; specializing in the analysis of merchant processing fees and costs for merchants worldwide.
As Merchant Relief Council's National Director of Client Services, Mr. Wilkinson will work with the MRC client services and operations team to develop new business for the company in North America as well as pursuing other opportunities worldwide. He will also develop strategic partnerships and alliances within the merchant services industry.
"The merchant processing industry has done a 180 from where it began in 1991," said Bill, "when there were only two interchange categories: Card Present and Card Not Present. It was easy for a merchant to understand, and credit cards were a tool to help them grow their business. However, 21 years later, there are hundreds of interchange categories, and what was once a help to merchants has now turned into a necessary evil in order to do business. They have to play along and let the processor take as much as they want out of their bank account, never totally understanding for what the fees are; and each year, it gets worse than the year before. With virtually no regulation, the merchant is helpless on getting a fair deal. This is not what I signed up for! When I began my career many years ago, I wanted to help businesses; so while it may seem like I have switched sides by leaving the processing side and joining the firm that audits processors, I have not changed… the industry has. I still have the same desire and goal with which I started many years ago."
Since the firm was founded in 2009, MRC has grown into the largest independent, professional Interchange Auditing & Management Firm in the United States. MRC is staffed with industry experts that bring well over 100 years of combined experience. Managing over half a billion dollars a year in merchant processing for their clients, MRC serves Fortune 500 companies to small sole proprietors. Merchant Relief Council has offices in Tustin, CA; O'Fallon, MO; and Colorado Springs, CO.