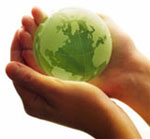 A Win - Win for Non Profit Organizations
Sarasota, FL (PRWEB) December 19, 2011
MerchantService.com announces the release of a new video promoting their Charitable Giving Program. This unique fund raising program for Non-Profit Organizations (NPO) donates 25 percent of the net profits earned each and every month on every credit card processing account that a Non-Profit Organization refers to Merchant Services, for the lifetime of the account.
"It's truly a win – win for Not Profit Organizations, the program can generate a steady stream of monthly cash donations simply by asking their vendors, merchant donors and other local businesses in their communities. In Addition the businesses that they refer will prosper by obtaining all of the Durbin Act savings and $50,000 of Cyber Thief / Hacker Insurance, at no additional cost." said Gino Kauzlarich, President of MerchantService.com, Inc.
"We at MerchantService.com believe that charitable giving is important for building strong communities and a strong nation. Building better communities helps stimulate economic growth which leads to more sales for your business, higher home values, more jobs, and a better tax base. And helping a worthy cause is a great way to feel good about yourself." says Kauzlarich.
Currently MerchantService.com supports international organizations, foundations as well as smaller local charities. Thanks to all of the merchants who have signed up for services, 2.4 Million has been processed through this special program.
To view their New Video on Non Profit Merchant Accounts visiting their YouTube Channel at:
http://www.youtube.com/TheMerchantService
About MerchantService.com:
Established in 1995, MerchantService.com provides leading edge credit card machine and business management solutions proven to increase total sales, accelerate cash flow, improve efficiency and reduce expense. MerchantService.com also features the most economical merchant services pricing program, Interchange Pass Through, for ALL merchants, and is proud of their "No Rate Increase Guarantee", and has NOT raised their markup rates over interchange in 15 years of operations.
###