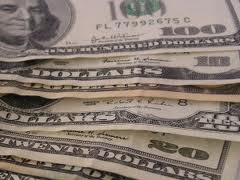 Now The Lowest Merchant Loan Rates Available Without A Credit Check
Nationwide (PRWEB) April 17, 2013
Companies who are still experiencing the effects of the economic downturn can get an emergency business loan without having to pay a hefty price.
Cash Funds Fast is one such alternative lender that's offering some of the lowest merchant loan rates available. The lender also specializes in lines of credit and other funding products to help small companies compete and survive in the current economic climate.
Rather than submitting several years of certified financial statements, tax returns, and undergoing both a corporate and personal credit review, small business owners can simply use their credit card receivables and future bank deposits to secure some of the best merchant loan rates out today.
"We asked ourselves, 'What is a merchant loan anyway? Is it worth all the time and effort to review scores of documents? Is it worthwhile to base your loan decisions on what a company is actually doing?' Go to a corporate bank and see how far you get in the small business loan process. Chances are you'll wait weeks to hear back about the status of your application and weeks more as to whether it was approved or not. Even businesses with excellent credit are routinely asked to provide collateral. After that's been done, the owner is asked to sign on the dotted line of a personal guarantee. That's not a help to the small business community," a company spokesperson noted.
Cash Funds Fast is able to offer exceptional merchant loan rates because it has cut out all the red tape and works with other lenders. The rates range between 1.19 percent and 1.49 percent for loans of $5,000 to $300,000. The process is painless; it helps build business credit and is tax deductible. Approvals are usually given in 24 hours, and the approval rate is an astounding 98 percent. Moreover, funds are generally available in five to seven business days.
"What is a merchant loan? It's a loan from one business to another. That's a kind of partnership, and with every loan we make, we're establishing a relationship. That makes it a win-win situation every time we approve a loan," the spokesperson added.
About TieTechnology
Cashfundsfast.com is a division authorized by TieTechnology, LLC. TieTechnology, LLC. , Specializes in service based solutions for businesses. Services provided by TieTechnology are merchant credit card processing, business service telecommunications, business cash advances on credit card processing platforms and web based visibility marketing. The advantages of doing business with TieTechnology is their commitment to their customer service excellence and the offering of one stop solutions to all business to business service product needs for the customers' convenience. To learn more about their wide assortment of business services, please visit http://www.tietechnology.com or http://www.cashfundsfast.com.
TieTechnology, LLC
4532 W. Kennedy Blvd, Suite 182
Tampa, FL 33609
Sales(at)cashfundsfast(dot)com
813-856-0223 x150
888-809-9243 x150