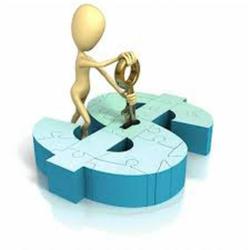 Business Cash Advance Guru Has The Right Merchant Loan For Your Business Needs
Nationwide (PRWEB) April 05, 2013
Small business loans can come at a steep price, especially for companies without much of a credit history or ones owned by someone with a few bad marks on their personal credit file. Interest rates are charged according to the amount borrowed and risk. In many instances, collateral is required as well as a personal guarantee--putting much at risk.
Rather than filling out dozens of forms and turning over years worth of financial documents and tax returns, small business owners can get the capital, they need at an affordable rate with flexible payment terms.
The alternative lender has many merchant loan products to offer small businesses, including capital infusion, lines of credit, and business cash advances. The application and approval process is uncomplicated and fast--something big banks can't do.
"The problem is traditional banks are run by like huge corporations. While they serve a useful purpose in commerce, they've lost that personal touch. A small business owner is likely to be turned down for a loan because the banks are holding back-funds in their reserves. That hurts local communities because small businesses need capital to grow. It perpetuates a cycle of stagnation, and we're out to change that," a company spokesperson commented.
Small business owners, even with good credit, have a difficult and long road ahead to get a line of credit or loan from a bank. The process is complicated, and decisions are made by corporate bureaucrats who've never personally met the individual. The loan process requires too much of the applicant and is subject to the judgment of someone utterly unfamiliar with the owner.
"You can take years of financial statements and tax returns into a bank and still not end up with approval. We offer business loans no credit check because we base our approval on your business' performance. We can offer different types of merchant loan options simply based on your credit card receivables and future bank deposits. That's the way it should be. If your business is making money, we can help you help it make more money with a little capital infusion. Use it for expansion, to boost inventories or anything else," the spokesperson added.
About TieTechnology
BusinessCashAdvanceGuru.com is a division authorized by TieTechnology, LLC. TieTechnology, LLC. specializes in service based solutions for businesses. Services provided by TieTechnology are merchant credit card processing, business service telecommunications, business cash advances on credit card processing platforms and web based visibility marketing. The advantages of doing business with TieTechnology is their commitment to their customer service excellence and the offering of one stop solutions to all business to business service product needs for the customers' convenience. To learn more about their wide assortment of business services, please visit http://www.tietechnology.com or http://www.businesscashadvanceguru.com.
TieTechnology, LLC
4532 W. Kennedy Blvd, Suite 182
Tampa, FL 33609
Sales(at)businesscashadvanceguru(dot)com
813-856-0223 x150
888-809-9243 x150