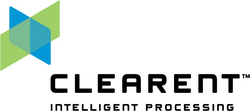 One of the most important things for us is to have an acquiring system that helps us meet the needs of our merchants and attract new business
Saint Louis, MO (Vocus) June 24, 2010
Central Bancompany, recognized by Forbes as one of the top ten best performing banks in the nation, selected Clearent as its merchant services partner. Central Bancompany is a $9 billion bank holding company servicing customers through 13 banks with more than 225 locations. With approximately 4,000 merchants, it was named the 79th largest U.S. merchant acquirer by The Nilson Report.
"One of the most important things for us is to have an acquiring system that helps us meet the needs of our merchants and attract new business," said Al Stonum, Vice President, Director of Bankcard, for Central Bancompany. "We looked at the major processors and Clearent offers the best tools to help us grow our portfolio."
Clearent's proprietary technology was key in Central's decision. Clearent offers a simple, intuitive interface for boarding and managing merchants. Crystal Wagner, Merchant Services Manager with Central Bancompany stated, "The outdated 'green screens' we used before Clearent were prone to errors and very confusing. With Clearent, it's much easier. It takes less than half the time to train new employees."
Compass, Clearent's online reporting tool, provides graphical, web-based reports that enable merchants to easily monitor their merchant services program. Plus Compass and merchant statements can be customized to include each bank's name and logo, reinforcing the bank's brand.
Compass also offers online reporting for Central Bancompany, with immediate access to data for each bank and the entire holding company. Intuitive charts and graphs help financial institutions easily monitor portfolio performance and spot trends. Wagner stated, "Unlike other processors, Clearent puts the data we need to manage our merchant business literally at our fingertips."
Another decision factor for Central was Clearent's approach to the Payment Card Industry (PCI) Data Security Standard (DSS). Clearent developed self-assessment questionnaires that are easier to understand and less time consuming for merchants to complete. Wagner stated, "Many of our merchants are small – they need a PCI program that's simple and affordable. Clearent's program is just that. We like Clearent's philosophy of not charging fees to merchants who complete their questionnaire."
Wagner continued, "I've been amazed at the wealth of knowledge and high level of support from Clearent. They provided training and guidance to make the conversion as easy as possible. Their responsiveness is phenomenal, a very different experience than I've had with other providers."
"Central Bancompany has a long-standing reputation for excellence with a deep commitment to customers. We're dedicated to delivering the leading-edge technology and responsive support Central needs to succeed with their merchant services program," said Jim Messina, SVP of Sales with Clearent.
About Central Bancompany
Central Bancompany is a $9 billion, Missouri-based bank holding company with 13 full service community banks and more than 225 locations serving consumers and businesses in Missouri, Kansas, Illinois, and Oklahoma.
About Clearent
Clearent is a payment processor whose proprietary technology and responsive support enable financial institutions, ISOs and merchants to maximize the value of their merchant services program. Clearent's intuitive, web-based systems are simple to use and provide at-a-glance business intelligence not available from other providers. To learn more, visit http://www.clearent.com or call 866.205.4721.
# # #