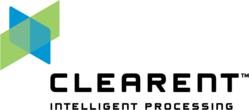 "Our goal is to be the processor that customers recommend to their colleagues, and it's those referrals that are driving our success."
Clayton, MO (Vocus/PRWEB) February 22, 2011
Today Clearent announced another record setting year for 2010. Year over year, the company experienced triple digit growth rates in its merchant account processing business. This is the third consecutive year of record-setting growth at Clearent. Last year, the company announced it had exceeded $1 billion in annual transaction volume.
This rapid growth has been fueled by the continued success of Clearent's existing partners as well as new partners who have chosen Clearent to be their payment processor. In the fourth quarter alone, seven new Independent Sales Offices (ISOs) and six new financial institutions partnered with Clearent for merchant account processing.
These organizations chose Clearent to power their merchant services programs because of its leading-edge technology, passionate customer service, and free PCI compliance process. The company's proprietary back-end processing platform sets it apart from the competition by delivering flexible merchant pricing options, fast merchant boarding, and graphical portfolio analytics. Clearent offers a full suite of features without the limitations of legacy platforms.
"We're extremely excited about our rapid growth and the privilege to serve new ISO and financial institution partners. Our goal is to be the processor that customers recommend to their colleagues, and it's those referrals that are driving our success," commented Dan Geraty, CEO of Clearent.
About Clearent
Clearent is a payment processor whose proprietary technology and responsive support enable financial institutions, ISOs and merchants to maximize the value of their merchant services program. Clearent's intuitive, web-based systems are simple to use and provide at-a-glance business intelligence not available from other providers. To learn more, visit http://www.clearent.com or call 866.205.4721.
###