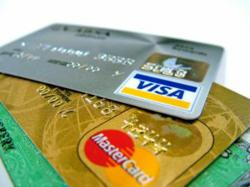 Business loans normally would have to paid back monthly with interest, unlike merchant cash advances, which don't have interest...
Dallas, TX (PRWEB) June 29, 2011
According to MerchantCashinAdvance.com, tough times are still ahead for small businesses throughout US. The sluggish economy is showing no signs of recovery. While the real estate market continues tumbling, the weather gods aren't showing any mercy lately; as droughts have hit major cotton producing states like Texas and New Mexico, the total agricultural production is going to dip significantly as well.
It seems like the only way out for small businesses is to either shift their business out of the US, or outsource the jobs to cheap labor overseas. Money isn't flowing anywhere and small business owners are stuck.
However, according to MerchantCashinAdvance.com, the shortage of capital among the small businesses has given hopes to the Merchant cash advance industry. Which has shown some rapid growth in the past two years alone (2011 saw a tripling in Merchant Cash Advance companies). Even though Merchant cash advance industry is more than a decade old, the industry has resurrected itself simply because businesses have no where else to turn. Merchant cash advances provide capital with less premium while avoiding the scrutiny from financial regulators with typical business loans.
Here is how Merchant cash advances work: the merchant cash advance provider gives small businesses a lump sum of money as advance, after the small business promises a considerable amount of share in their future credit card processing sales. This is also referred to as credit card factoring. The primary difference between a merchant cash advance and a typical small business loan, is merchant cash advance companies do not solely rely on the applicants credit for approval. MerchantCashinAdvance advocates a 95% approval rate for all merchant cash advance applicants.
Even though a merchant cash advance looks real simple, providers of merchant cash advances take great pain in explaining the small business owners about the difference between a traditional business loan and a merchant cash advance. To understand it simply, business loans are bound by the law (in other words secured) and merchant cash advances are unsecure since they require no collateral.
It is just like selling the future income; the merchant cash advance provider takes a small percentage of the from the credit card processing until the agreed sum is collected from the small business owner. Business loans normally would have to paid back monthly with interest, unlike merchant cash advances, which don't have interest.
For merchant cash advance companies, a bright future seems to be ahead of them as experts say that only 10% of the merchant cash advance industry resources have been tapped by the providers so far. With the providers trying to standardize the rules in the merchant cash advance industry and with small businesses running profitable than the larger ones, the future of the merchant cash advance industry isn't looking to shabby.
###