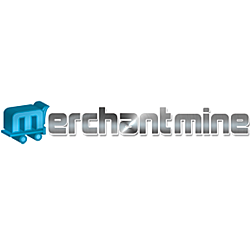 Connecting Manufacturers, Distributors, Drop-shippers and Retailers Worldwide
Irvine, CA (PRWEB) February 07, 2013
Providing a simple, trustworthy and comprehensive platform for wholesale sellers and buyers to exchange quality products worldwide, Merchantmine.com recently launched its e-commerce web portal.
With more than 12,000 categories, Merchantmine.com.com provides a wide range of tools and services — including buyer/seller online and video chat, videoconferencing, unlimited image and video upload, wholesale supplier verification, automatic dropshipping options and more than 50 integrated payment systems — that significantly streamlines the buying and selling of merchandise.
Merchantmine.com.com is open to all distributors, manufacturers and sellers, offering a much-needed service to millions of suppliers who — due to monopolistic practices by other online trade platforms — have previously been unable to exchange their wholesale merchandise online.
"Merchantmine.com.com serves the needs of sellers and buyers who want to trade high-quality products quickly, effectively and safely," said Viktoria Simon, owner of Merchantmine.com.com. "We are dedicated to delivering the best products available. We do not exclude sellers based on size or country and, therefore, are able to provide wholesalers a level, competitive playing field, while giving buyers an even wider range of choices."
On Merchantmine.com, suppliers can promote discounts and reward programs, arrange shipping and track inventory. In addition, sellers can accept payment via credit card, check or escrow, which protects both parties. Manufacturers also have the option to feature custom manufacturing options (OEM), and Merchantmine.com facilitates the negotiation and payment of these OEM orders. The website's three-tier subscription plans give sellers of all sizes the ability to trade their wholesale items across the globe, as well as provide greater financial flexibility.
Buyers can easily research a wide range of categories — from gifts and jewelry, to electronics and machinery — and sellers' wholesale products to sell. They can quickly contact suppliers, request custom quotes, and place and complete orders all in one shopping cart. In addition, the website's Forum section leverages the open community, providing buyers a unique way to get answers to questions, as well as give feedback regarding their buying experience.
In an industry known for unnecessary mark-ups and questionable practices, Merchantmine.com is committed to the success of its suppliers, the satisfaction of its buyers — and to promoting honest, reliable commerce. Real wholesale prices only result from buying directly from large wholesale distributors and manufacturers. The website facilitates the trade process but does not serve as "the middle man"; therefore, buyers and sellers deal with each other directly, keeping prices down and ensuring peace of mind.
"Merchantmine.com is the game-changer the wholesale market has been waiting for," Simon added, "and we are leading the charge for fast, fair and open online trade."
For more information, please visit Merchantmine.com.com or call (866) 631-0590.