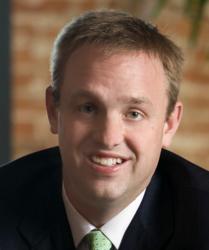 We are NOT just another payment processor we are your partner in business success!
Rochester, New York (PRWEB) April 18, 2012
The two brothers have joined forces to offer a complete solution to today's struggling businesses.
It's been over 14 years in the making for Sales Sense Payments to come to life.
We decided to go into business to help the small business owner decrease their expenses and increase their sales..
Everything Sales Sense Payments does is 100% around you, our customer. We believe in businesses and want to help them grow and succeed.It's a very competitive business world that we live in and we will help them navigate through the complexities of accepting credit cards. We will also help them grow your business by giving you strategies that will help you increase sales.
About the brothers:
Michael Krause – President
Michael has spent over twenty years in business, consistently achieving the highest levels of success in sales, management, training and consulting. He earned his B.B.A. in Business Administration from Saint Bonaventure University where he financed his education by establishing, owning, and operating Perfection Lawn & Landscape–a company he built from scratch to 130 accounts and 6 employees in 2 years. He went on to earn his M.S.M. with a concentration in Entrepreneurship from Roberts Wesleyan College.
After graduating, Michael worked for the largest payment processor in the world. After spending over 12 years in Corporate America he realized his true passion was helping small and mid-sized businesses achieve their goals. Michael is frequently asked to consult with the largest payment processors in the world and enjoys educating merchants and corporate teams.
Michael is author of Sell or Sink: Strategies, Tactics and Tools EVERY Business Leader Must Know To Stay Afloat!
Membership: Small Business Council of Rochester & Rochester Professional Consulting Network.
Personal: Enjoys boating and has dreams of sailing around the world. Michael is also a US Mariner Captain and can command vessels up to 50 tons.
Paul Krause – Business Development – West Coast
Paul has worked with families, small and mid-size companies for over fifteen years.
Paul's focus has been in building client relationships and service excellence. His driven professionalism comes from him being a product of a multi-small business family. Growing up and being a part of the business process for his family has given him the skills to help other small businesses achieve success.
A graduate from Rochester Business Institute with an Associate Degree in Computer Programming and an Associate Degree in Accounting with Highest Honors in 2002.
Paul has also achieved a patent for the Electronic Financial Accounting System in 2003. Paul has consistently advised and educated clients in marketing, negotiation, and organizational management of real-estate for eleven years.
Paul's Values:
Courtesy – Meet clients' on their schedule and communicate how the client wishes.
Reliability – Real time connections to meet and exceed clients' expectations.
Trusted Advisor – Listen, action, and deliver.
Adaptability – Find real time answers and solutions.
Intuitive – Anticipate the clients' needs and goals.
Personal:
Enjoys photography and someday hopes to visit the Mayan Ruins of Mexico.
Paul Krause states, "I know family businesses are challenging, we will make it work!"
Michael Krause states, "We are excited about our journey together and look forward to helping businesses succeed!"
You have a choice of service providers when looking to accept credit cards or switching from your current provider. Sales Sense Payments recognizes this and we have created a unique experience that you will find nowhere else in the marketplace.
Experience, we have partnered with NPC that has over 400,000 merchants on their platform and have been in business since the first credit card was issued.
Education, we believe in helping you increase sales through a private portal for our customers that will share with you cutting edge strategies to help your business grow!
Easy, we will make it easy for you to communicate & work with us and help you achieve your business objectives.
We believe in our unique offering and we welcome you to call us at 585-704-6453 to learn more