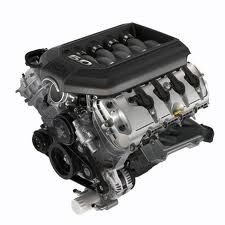 The popular types are the 3.8, 4.9 and the newer Duratec brand.
San Francisco, California (PRWEB) December 17, 2012
Ford Motor Company designed and developed its Cougar vehicle and millions of this vehicle have been sold in the past 30 years. Dealerships that search for ways to replace worn out engines in this brand of vehicle can now purchase these online at http://www.carenginesforsale.com/mercury/mercury-cougar-engines.
This remanufactured motors retailer now offers this engine variant to dealerships as well as those that replace engines on a regular basis in used or wrecked vehicles. The growing inventory at this company is now making it easier for car engine buyers to find quality units online for discounted prices.
More than one engine type was used to support the Cougar brand over its 1967 to 2002 lifespan. The popular types are the 3.8, 4.9 and the newer Duratec brand. This mixture of V8 and V6 motors can be difficult for some to locate due to the closure of this brand over a decade ago. The CarEnginesforSale.com company has now reached new distribution partnerships to acquire used condition units to bring into its facility to rebuild.
Warranty shortages can be common on the secondary engines market due to the variances in quality. While some used types receive shorter warranty terms, others receive no type of coverage and are often sold in as is condition. The brand new warranty terms that are now applicable to the in stock inventory for sale include a 3-year warranty for eligible engines in stock.
These company innovations have been put in place since the spring of 2012. The expansion into the Ford and Chevy lineup has helped to provide more alternatives to engine buyers that require late model and classic motors for replacement. The original phase of these expansions can be read about in this new release http://www.prweb.com/releases/car-engines-for-sale/ford-chevy-dodge-JDM/prweb9479515.htm.
About Car Engines for Sale
The Car Engines for Sale company launched online for buyers in 2009 and has made advancements in technology and inventory since this time period. The additions of several top automaker motors has helped this company to provide better rebuilt editions to dealerships, vehicle owners and others to make frequent replacements. By staffing the company with auto specialists, customer service levels and warranty redemption rates are at benchmark industry levels. The Car Engines for Sale website includes Ford, Chevy, Jeep, Dodge, Chrysler, Toyota and other import motors that are remanufactured by specialists for sale offline and online.