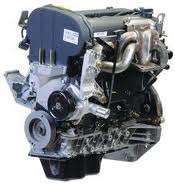 Got Engines is one of the leading suppliers of used engines.
Syracuse, New York (PRWEB) September 17, 2012
Mercury engines still remain popular with used car owners even after Ford closed the doors for good on Mercury in 2010. This demand for Mercury engines has caught the attention of used engines seller Got Engines. The strong demand for Mercury engines and little online competition is allowing Got Engines to bring Mercury engines back in stock for direct sale. Engines are now being sold to car owners, body shops and junkyards that represent three of the largest demographics of engine buyers online. To coincide with the Mercury engines inventory increase, Got Engines is now shipping engines free of charge in the U.S. More information about these company changes can be found at the http://www.gotengines.com website.
Mercury was the luxury mark of the Ford Motor Company from 1938 to 2010. Hundreds of different vehicles were produced during this time period. The most notable vehicles produced were the Capri, Sable, Villager and newer Mountaineer. Ford put just as much effort into developing the Mercury brand as it did vehicles that were branded strictly as Ford.
The used automobile market continues to be strong for Mercury cars. Many of the millions of Mercury vehicles that were sold between 1985 and 2010 remain on the roadways in the U.S. and Canada. Sales of used engines for these vehicles continues to rise and led to the recent acquisition of additional Mercury engines by the GotEngines.com website.
Part of the popularity with used engines comes from the updated technologies used to certify these engines. In previous decades, mechanics that evaluated engines had limited tools to use to determine engine reliability. The creation of new technological instruments has helped the automotive industry to provide better judgment for engines that have surpassed the 100,000-mile mark or that are close to it.
A complete range of testing using modern equipment is now completed by Got Engines mechanics for all in stock engines that are eventually sold to customers in the U.S. and Canada.
The used car market remains strong due in part to low interest rates offered by dealerships. The prices of some new cars have been lowered and this is helping to create more available used cars for drivers to purchase. One of the things that can improve a used car is the installation of a used engine. Body shops and mechanics often perform installations of used engines as an upgrade to owners of used cars.
Got Engines is one of the leading suppliers of used engines and continues to be one of few dealers that support the discontinued Mercury engines brand.
About Got Engines
As a premier provider for used engines on the Internet, Got Engines now has hundreds of suppliers and distributors that help this company fill up its massive inventory. Engines from Ford, General Motors, Chrysler, Toyota and most subsidiaries are in stock daily and shipped to the U.S. and Canada by Got Engines. The issuance of extended warranties and offers of free shipping have helped to make the GotEngines.com website one of the most visited online by dealers, mechanics, average car buyers and junkyards that specialize in using used engines for various automotive installations.