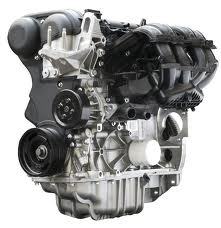 The EnginesforSale.org company is now helping more buyers to find motors for Mercury vehicles.
Jacksonville, Florida (PRWEB) May 13, 2013
The closure of the Mercury vehicle brand in 2011 has created a shortage in some areas of the United States to find replacement auto parts. Engines for preowned vehicles remain one way that vehicle owners can increase vehicle longevity. The EnginesforSale.org company is now helping more buyers to find motors for Mercury vehicles. The inventory can be searched online at http://enginesforsale.org/mercury/mercury-motors-for-sale.
This company is now offering its Mercury motors for sale at below MSRP pricing. These new discounts apply to the offline and online inventory currently available. These Ford produced motors are inspected before shipment to guarantee quality upon delivery.
Ford Motor Company invested into its Mercury brand for more than 50 years. This luxury mark of the Ford company was used to introduce some of the most popular names in the auto industry to buyers worldwide. The development of the Cougar, Milan, Sable, Grand Marquis and Mountaineer helped to provide options to buyers apart from the current Ford inventory.
Many of the same motors used in the Ford brands were used in the Mercury vehicles produced. The engines that are now added for direct sale include OEM units that are verified for low mileage before placement into the company warehouse for sale.
The EnginesforSale.org website has expanded its offerings this year to include both gasoline and diesel engine units. These expansions are helping to create a larger inventory that buyers can search when performing engine research online. To go with the new upgrades, a better engine quote system was installed this year. This new quote method is able to generate an immediate sale price at the click of a button.
The complete inventory of used engines that are available can be priced using this new system. The price comparisons that are available are helping to extend the lowest pricing possible to engine buyers.
New distribution options have been included in the company network this year. The Mercury motors and other company inventory offered are now distributed to more U.S. states to supply buyers without a trusted local resource. The news release online at http://www.prweb.com/releases/used-engines-los-angeles/used-engines-in-la/prweb10698101.htm was used by this company to announce the expanded options in California to cities like LA and San Diego. Buyers in this part of the country now rely on the online system for quotes and ordering to find new and hard to locate engine types easier online.
About EnginesforSale.org
The EnginesforSale.org company now provides one of the biggest sources to find preowned engines currently available on the Internet. The gasoline and diesel engines carried by this company are in addition to engines that are referred to buyers available from competing retailers online. The new upgrades made this year to the company website have expand the amount of quotes generated by this company to engine buyers in the U.S. The EnginesforSale.org company is one of few retailers currently providing extended warranty protection when each engine is shipped. This added level of protection is one example of the incentives introduced this year to boost customer assurance and increase customer sales.