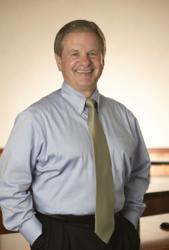 Mercy president, CEO Javon Bea
Janesville, Wisconsin (PRWEB) July 14, 2012
Mercy Health System and Javon Bea, president and chief executive officer are proud to announce that MercyInQuicker.org online waiting room service has received a 90 percent overall patient satisfaction rating. In addition, nine out of ten InQuicker users are seen by a health care professional within 15 minutes of their projected treatment time and would recommend InQuicker to family and friends.
"At Mercy, we're committed to providing each and every patient with a comfortable and convenient experience," said Javon Bea, President and Chief Executive Officer of Janesville-based Mercy Health System. "These results make it clear that an excellent experience overall starts with the way our patients wait, and our patients enjoy being able to wait from the comfort of their home."
By logging on to MercyInQuicker.org, people can select a projected treatment time and provide visit details online while waiting at home. In the event of a delay, patients are notified with an email and phone call. The free service is only intended for individuals who have non-life threatening medical conditions. InQuicker does not affect the wait times of other emergency room visitors.
"We're always looking for ways to improve access to care," says Glenn Milos, regional medical director of emergency services at Mercy Health System. "There are few things worse than a long wait in a crowded waiting room when you've got a stomach bug or broken ankle. InQuicker moves the wait to your living room and helps us better prepare for your arrival."
InQuicker is not intended for people with a life- or limb-threatening medical condition. These patients are prompted to dial 911 or go immediately to the nearest emergency room.